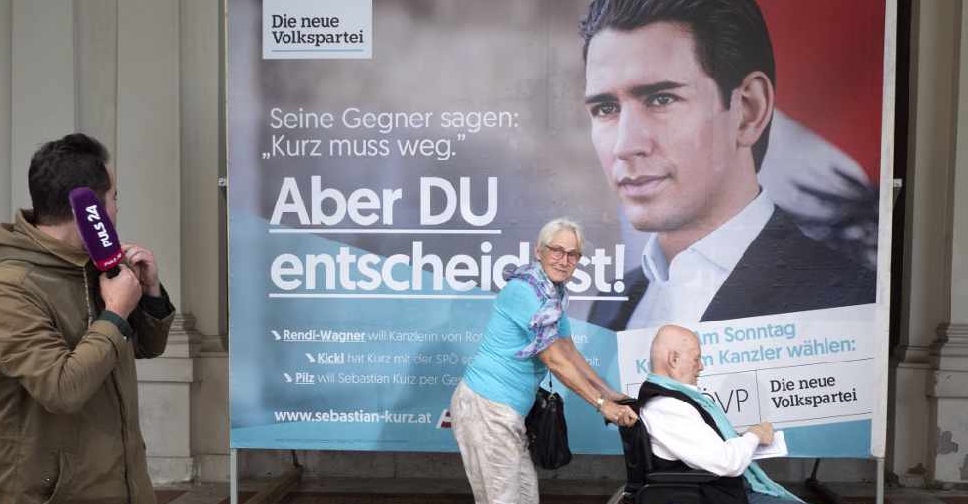 JOE KLAMAR / AFP
Polling has begun in Austria's snap parliamentary election, four months after a video scandal blew up the coalition.
According to opinion polls, conservative leader Sebastian Kurz is on track to win the most votes - but will need a coalition partner.
Kurz's coalition with the far-right Freedom Party (FPO) collapsed in May after a video exposed Vice Chancellor Heinz-Christian Strache's attempts at selling off state assets to a fake Russian oligarch.
The 33-year-old leader, however, has emerged largely unscathed from the scandal.
The election could also benefit Austria's Green party, who despite losing their parliamentary seats in 2017 is polling around 12 per cent.