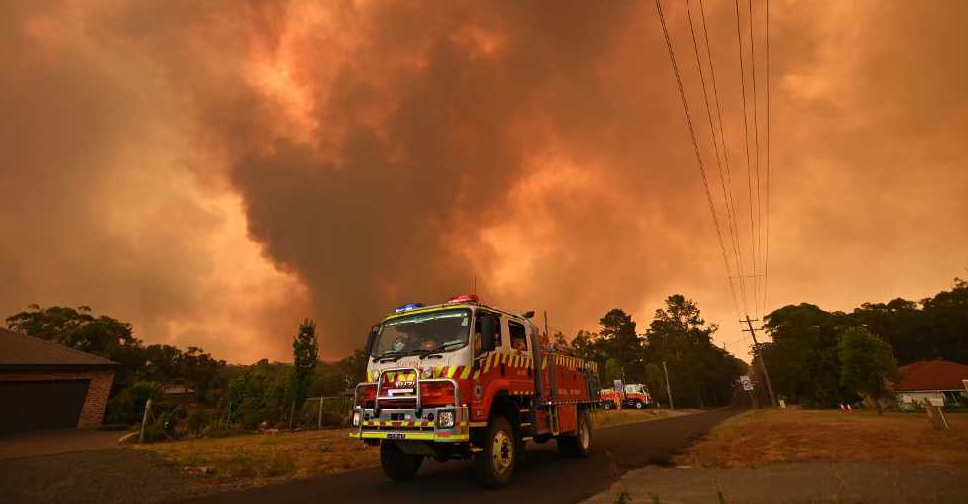 PETER PARKS / AFP
Efforts are on to protect water supply assets in Sydney as the city prepares for another heatwave next week.
More than 1,400 firefighters have managed to slow the spread of the 70 fires, and stopped the flames from contaminating Warragamba Dam that supplies 80 per cent of the city's drinking water.
Officials confirmed that the state's water infrastructure network has not been damaged despite the widespread destruction.
Two volunteer firefighters have been killed and nearly 100 houses destroyed last week.