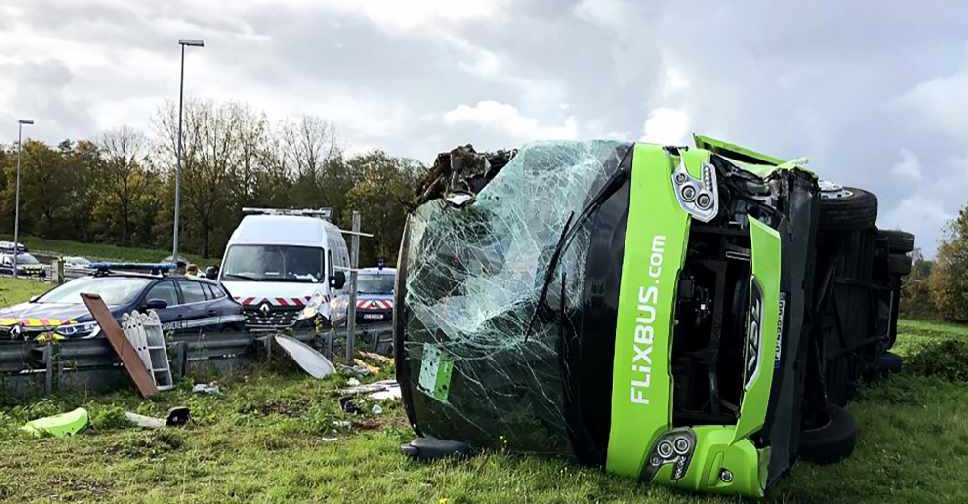 FRANCOIS LO PRESTI / AFP
An investigation has been launched after 33 people were wounded when a Paris-to-London bus overturned in France.
Initial reports claimed that the FlixBus coach toppled as it took an exit from the A1 motorway on Sunday.
Eleven of the passengers are French and 22 are foreign nationals — 10 from Britain, five from the US, two from Romania, and one each from Spain, Australia, Mauritius, Japan and Sri Lanka. They have been sent to hospitals across the region.
In a statement, the Munich-based company said it was in "close contact with local authorities to determine the exact causes of the accident, and to take care of the passengers".