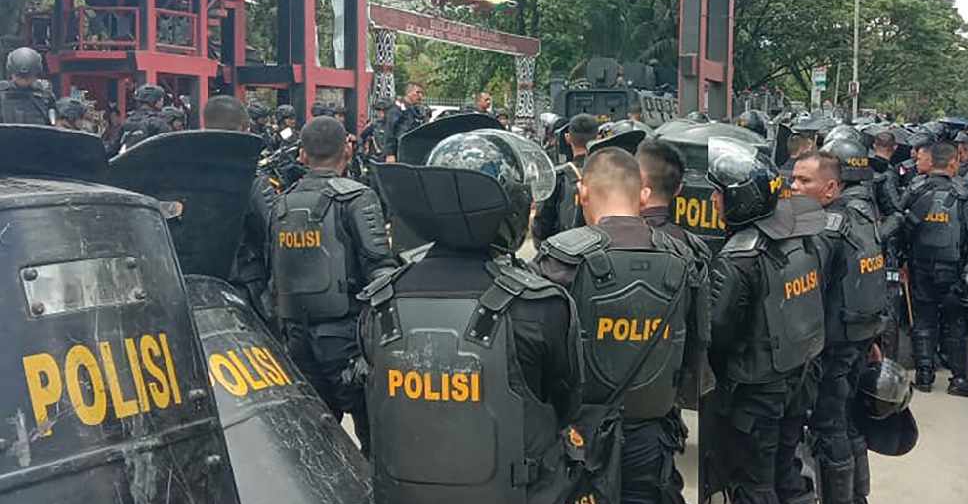 Faisal Narwawan / AFP
The death toll from violent protests in Indonesia's Papua province has risen to 26 after fresh unrest broke out in the region.
Hundreds of protesters, mostly high school students, had set fire to several buildings in the city.
Monday's protests that saw 70 people injured were reportedly triggered by a teacher's racist comments.
Police said several victims were trapped in the burning buildings.
Papua, on the western half of New Guinea island, has been gripped by weeks of violent protests fuelled by anger over racism.