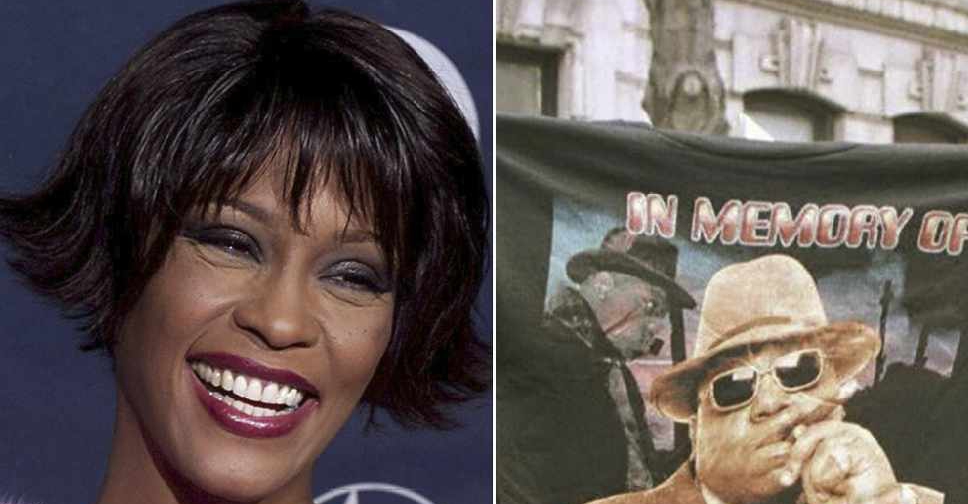 STF / AFP
Whitney Houston, the Notorious B.I.G. and T. Rex's Marc Bolan will be inducted into the Rock and Roll Hall of Fame, years after their deaths.
Joining them on the list are Depeche Mode, the Doobie Brothers and Nine Inch Nails.
Houston, T. Rex, B.I.G. and the Doobie Brothers are being inducted after being on the ballot for the first time.
This year's Rock and Roll Hall of Fame Induction Ceremony was originally set to take place in May but things changed due to the COVID-19 pandemic.
It was later rescheduled as a virtual event for this Saturday, November 7.
The show will include tributes from some of the biggest names in music.