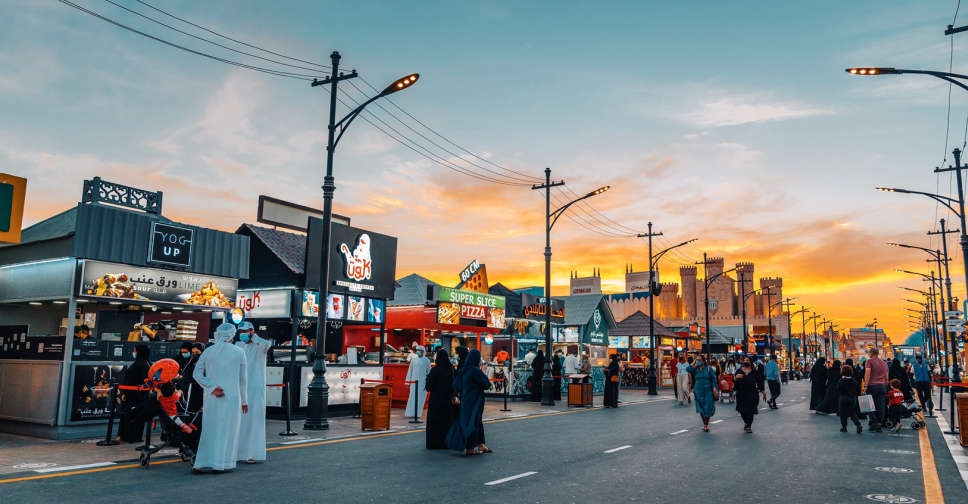 Supplied
Global Village is stepping up guest experience with multiple upgrades for its upcoming 26th season.
The leading multicultural family destination is working around the clock to complete key attraction and infrastructure improvements ahead of this month's official re-opening.
Visitors will once again be able to discover unforgettable experiences, explore their favourite attractions, enjoy unmatched shopping, see awe-inspiring entertainment and savour exquisite treats from around the world, from October 26.
The walkways have been modified to avoid bottlenecks on busier days and smooth guest flow between popular outlets and pavilions.
In addition, more seating areas have been introduced in key areas to improve guest comfort.
Street entertainment is back this season and so are the "Dotto trains" that bring guests to and from the parking zones.
"We listen to our guests and improve the experience every season based both on feedback and data that we gather concerning guest flow or observation. It's very important that we constantly question ourselves so we can continually surpass guest expectations," said Muhannad Ishaq, Senior Manager – Guest Relations at Global Village.
A new and iconic Instagram-able structure besides Arabian Square will be placed on a pedestrian roundabout, which will both help traffic flow and provide more seating.
A new corridor now connects Happiness Street with the newly named Fireworks Avenue. The avenue leading to Carnaval will also be home to a new fountain feature with increased seating capacity for guests wanting to enjoy the new street food offerings in this area.
The bridge that connects India and Africa pavilions will have a new theme this season inspired by Budapest's famous 'Margaret Bridge' with a unique coffee shop overlooking the lake to give guests a chance to rest while enjoying wonderful views of the park and lake.
Celebration Walk, home to events throughout the season, is also getting an upgrade with fresh lighting and flooring, while the highly-popular Fiesta Street will introduce more street-food kiosks.
The digital experience at the Main Stage will bring shows to a whole new level – enhancing the atmosphere of the many spectacles held at the venue, while the Kids' Theatre Stage is also adding new screens with state-of-the-art Audio/Video setup, and a new seating area for children is being developed near the Carnaval for the little guests and their families.