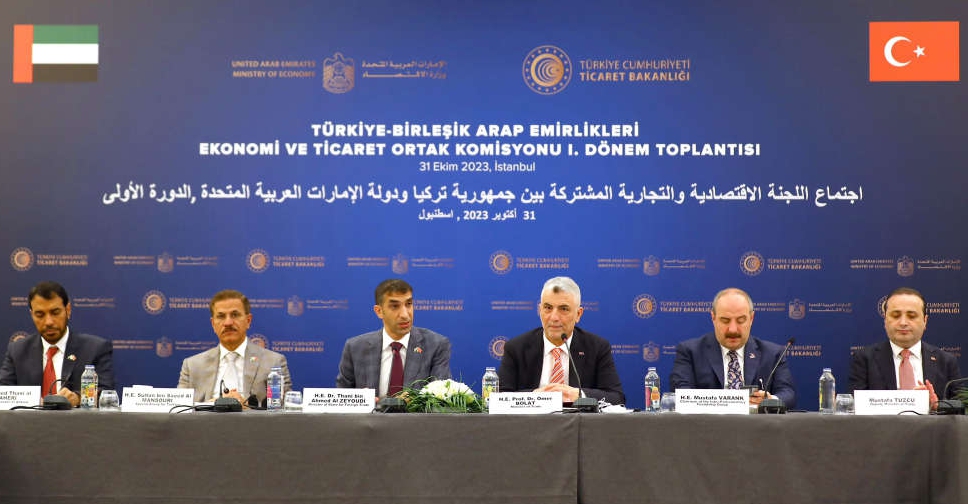 Dr. Thani bin Ahmed Al Zeyoudi, Minister of State for Foreign Trade, has led a high-level public and private sector delegation from the UAE to attend the first session of the UAE-Turkey Joint Economic and Trade Commission (JETCO) in Istanbul.
Established during Turkish President Tayyip Erdogan's visit to the UAE in July this year, the body is designed to expand and diversify the two nations' trade and commercial relations and help achieve the goals of the Comprehensive Economic Partnership Agreement, which came into force on September 1 with the aim of increasing non-oil-trade to $40 billion within five years.
Turkey is the UAE's fastest-growing trading partner among its top 10 partners, and the sixth largest overall, accounting for more than 3 per cent of the country's total non-oil trade. In terms of investment, the UAE's FDI into Turkey now stands at $7.8 billion.
During the meeting, Al Zeyoudi and Ömer Bolat, Minister of Trade of Turkey, heralded the progress of UAE-Turkish relations and expressed optimism about the prospects of further economic integration.
The conversation covered sectors such as agro-food, automotive, fintech, healthcare, water technology, infrastructure, logistics and collaboration in joint projects in third countries.
With the upcoming COP28 taking place in Dubai, both parties also reiterated their commitment to collaborating on energy transition projects and supporting the development of a circular economy.
The second session of the Joint Economic Trade Commission will be held in the UAE with a date set to be agreed upon in the near future.