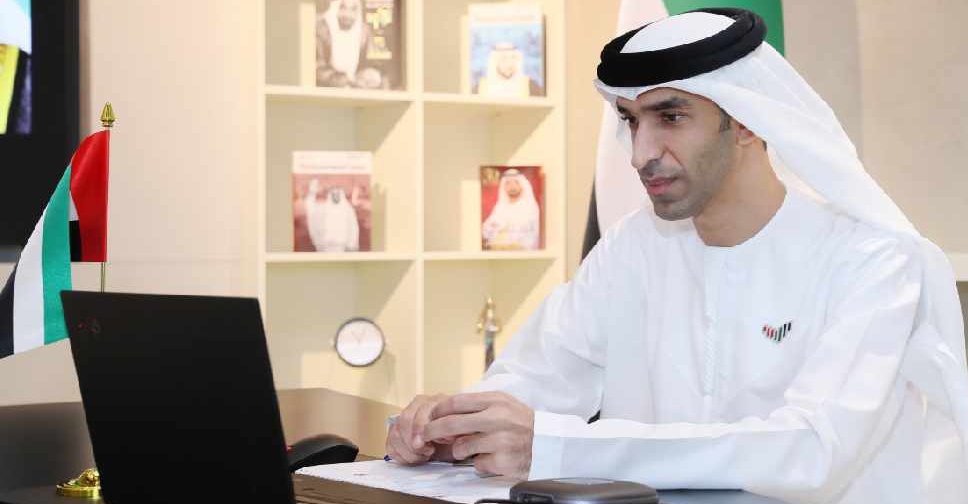 File Picture
The UAE is in early discussions with India to trade non-oil commodities in Indian rupees, according to Emirati Minister for Foreign Trade Dr Thani Al Zeyoudi.
The UAE signed a wide-ranging free trade agreement last year with India, which, along with China, is among the biggest trade partners for Gulf Arab oil and gas producers, most of whose currencies are pegged to the U.S. dollar.
Al Zeyoudi, asked by Reuters news agency whether trade in rupees with India was on the table, replied "yes, we are in discussion with the Indians". The talks are related to non-oil commodities, he added.
Other countries, including China, had also raised the issue of settling non-oil trade payments in local currencies, the minister said, but discussions were not at any advanced stage.
The large majority of Gulf trade is conducted in U.S. dollars but countries such as India and China are increasingly seeking to pay in local currencies for various reasons, including lowering transaction costs.
The UAE's trade deal with India aims to increase bilateral non-oil trade to 367 billion AED ($100 billion) in the next five years.
"We have to be realistic, we are planning our budgets based on (US) dollars so it is not an overnight movement," Al Zeyoudi said. "There is a discussion, not only with India, but we are managing it in a way that does not conflict with the overall interests of the nation."
He said any advance in discussions would have to make sense for all countries involved, and for the UAE, would have to add value to the growth of the Gulf Arab state's economy.
The UAE has said its trade relations were increasingly looking to Asia, while its primary security and investment ties were in the West where Gulf Arab states have long-standing strategic partnerships especially with the United States.
Zeyoudi said that following bilateral trade deals with India and Indonesia, an agreement with Cambodia was expected to conclude in the first quarter.