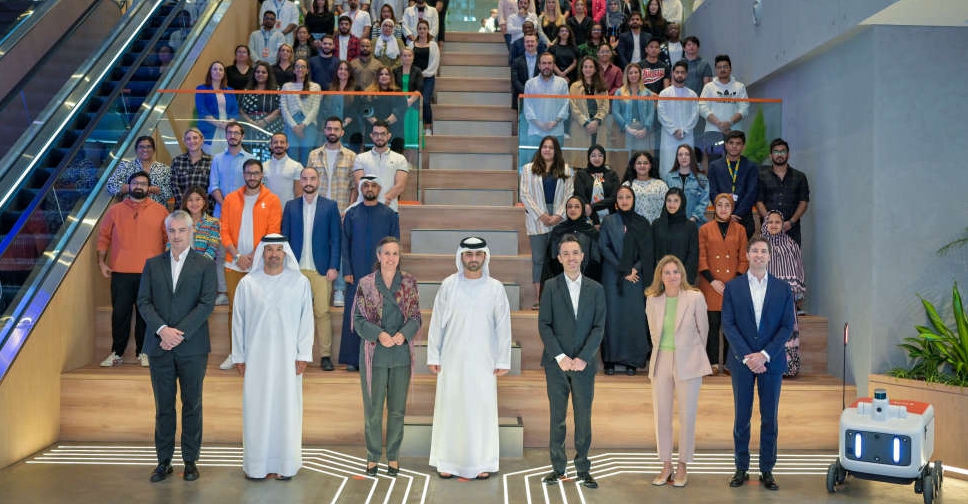 His Highness Sheikh Mansoor bin Mohammed bin Rashid Al Maktoum inaugurated the new tech headquarters of talabat in Dubai's City Walk on Tuesday.
The facility houses almost 2,000 employees from over 71 nationalities, making it one of the largest tech hubs in the Middle East.
Sheikh Mansoor said that Dubai will continue to create ideal conditions that support business and strengthen partnerships with local and international private sector players.
He emphasised the importance of fostering creativity, innovation, and specialised skills in maintaining Dubai's status as an exceptional regional hub for business and technology.
During his visit to the new talabat headquarters, Sheikh Mansoor was accompanied by Helal Saeed Al Marri, Director General of Dubai's Department of Economy and Tourism.
.@sheikhmansoor:We inaugurated @Talabat's new HQ. With 2,000 employees from 71 nationalities, the HQ is one of the largest regional tech hubs. The move is in line with the D33 agenda, which aims to establish #Dubai as the world's fastest-growing & most attractive business centre pic.twitter.com/T1lcYtkNEo

— Dubai Media Office (@DXBMediaOffice) January 24, 2023
The team at talabat's tech HQ includes more than 400 developers and engineers who serve customers across nine markets: UAE, Kuwait, Bahrain, Egypt, Iraq, Jordan, Oman, Qatar, and Saudi Arabia.
Dubai is a hub for tech companies that are attracted by its flexible incorporation processes, fast-track licensing, bulk visa issuances, banking facilitation and commercial and residential lease incentives.
Strong economic growth, pro-business policies, a streamlined process for obtaining licences and permits, a supportive government that provides incentives for companies to invest, and its strategic location have made Dubai a magnet for technology companies and digital talent.
Tomaso Rodriguez, talabat's CEO, expressed his gratitude to Sheikh Mansoor for his visit to the new headquarters and he thanked Dubai for its ongoing support and encouragement for businesses, particularly in the technology sector, and highlighted the company's progress.
City Walk: A thriving ecosystem
Located in the heart of Dubai, City Walk has become a thriving ecosystem for technology companies.
It has a vibrant start-up community, with several incubators and accelerators that help support new and emerging technology companies. These organisations provide resources, mentorship, and networking opportunities to help businesses grow and succeed.
.@sheikhmansoor: #Dubai will continue to strive to achieve the vision of @HHShkMohd and follow the guidance of @HamdanMohammed to create ideal conditions that support business and strengthen partnerships with local and international private sector players. pic.twitter.com/UoZhkac4pn

— Dubai Media Office (@DXBMediaOffice) January 24, 2023