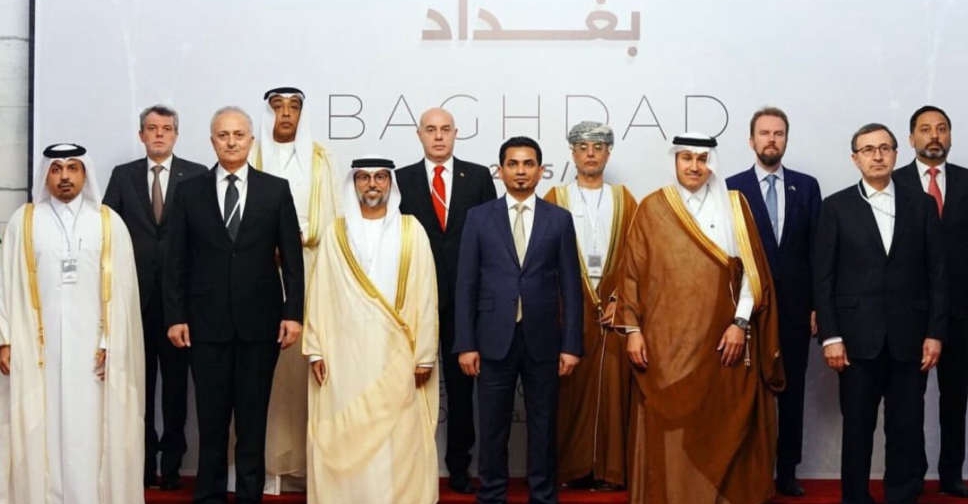 WAM
Suhail bin Mohammed Al Mazrouei, Minister of Energy and Infrastructure, has headed a UAE delegation to the Development Road Conference, which launched in Iraq under the patronage of Iraqi Prime Minister, Mohamed Shiaa Al-Sudani.
The one-day conference brought together transport ministers and officials from the Gulf Cooperation Council, Iran, Turkey, Syria and Jordan and representatives of the European Union and the World Bank to discuss the establishment of the Development Road initiative.
The huge infrastructure project will link southern Iraq to the border with Turkey, from where it will connect to rail and road networks in Europe.
Addressing the conference, the Iraqi Prime Minister said the project would provide an "economic artery and a promising opportunity to bring interests, history and cultures together to make our region a destination for anyone seeking successful investment."
"The Development Road is an ambitious and well-studied plan towards a strong and successful economy. We see it as a cornerstone for a sustainable non-oil economy, serving Iraq's neighbours and the region and contributing to efforts for economic integration," he said.
"It will take all the peoples of the region to an unprecedented stage of communication and integration, which means more stability and capability to face challenges.
Iraqi Minister of Transportation, Razzaq Muheibis, confirmed on Saturday that the government intends to operate the first phase of Al-Faw Grand Port at the end of 2025.
Muheibis said, in his speech during the Development Road Conference, "The Development Road is a project that is in the interest of the countries of the region, as we are consulting with neighbouring countries regarding the (Development Road) and (Al-Faw Grand Port) projects. We have finalised the economic feasibility of the Development Road project."
Al Mazrouei said the critical, strategic project would benefit countries in the region and beyond.
He recommended the formation of technical committees to set the project design, plan and participation of brotherly and friendly countries.
Suhail Al Mazrouei leads UAE delegation to Development Road Conference in Iraq.#WamNews https://t.co/C6MA1uNr0e

— WAM English (@WAMNEWS_ENG) May 28, 2023