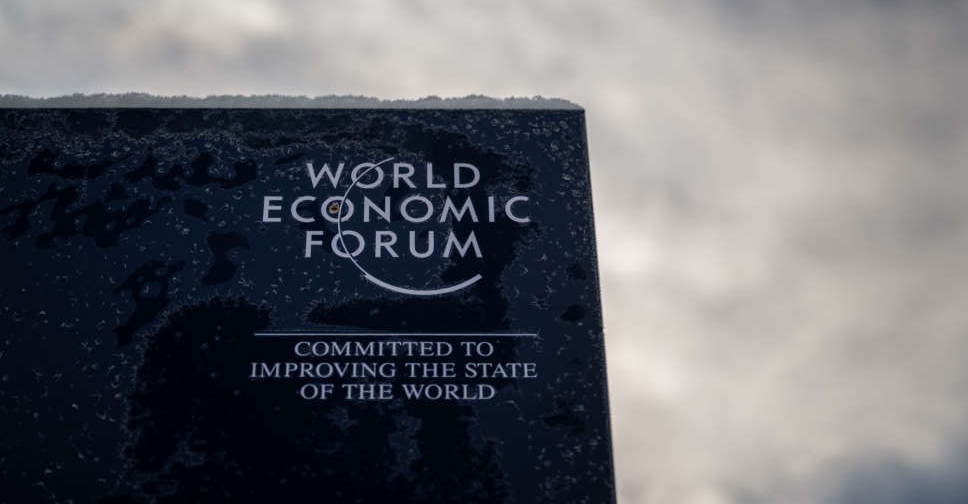 FABRICE COFFRINI/ AFP
A high-level delegation from the UAE is participating in the 52nd edition of the World Economic Forum, taking place in Davos from January 16-20.
A number of officials and ministers, in addition to businessmen and economic figures from the private sector, are part of the delegation.
The UAE's participation reflects the vision of President His Highness Sheikh Mohamed bin Zayed Al Nahyan in maximising the country's role in various international forums, and is in line with the directives of His Highness Sheikh Mohammed bin Rashid Al Maktoum, Vice President, Prime Minister and Ruler of Dubai, in strengthening the UAE's role as a key partner in tackling economic, social and environmental challenges around the world.
Mohammad bin Abdullah Al Gergawi, Minister of Cabinet Affairs, pointed out the importance of participating in the World Economic Forum as a global platform that establishes a culture of dialogue and cooperation.
"The Forum brings together leaders and decision makers to discuss solutions and ideas and support international dialogue as an effective way to achieve development goals and global economic growth," said Al Gergawi.
The UAE's participation in the 52nd edition of the World Economic Forum is characterised by an exceptional pavilion, which will host a series of prominent sessions, media conferences and bilateral meetings.
The pavilion events and activities will reflect the country's vision in establishing dialogues on various strategic contexts, including the fourth industrial revolution, outer space and humanity, economic development, the business and investment sector and other topics of global priority.
The UAE delegation comprises Mohammad bin Abdullah Al Gergawi, Minister of Cabinet Affairs; Mohamed Hadi Al Hussaini, Minister of State for Financial Affairs; Dr. Ahmad Belhoul Al Falasi, Minister of Education; Hessa bint Essa Buhumaid, Minister of Community Development; Abdullah bin Touq Al Marri, Minister of Economy; Sarah Al Amiri, Minister of State for Public Education and Advanced Technology; Dr. Thani bin Ahmed Al Zeyoudi, Minister of State for Foreign Trade; Ohood bint Khalfan Al Roumi, Minister of State for Government Development and The Future; Shamma bint Suhail Faris Al Mazrui, Minister of State for Youth Affairs; Omar bin Sultan Al Olama, Minister of State for Artificial Intelligence, Digital Economy, and Remote Work Applications.
The delegation also includes Mohamed Ali Al Shorafa Al Hammadi, Chairman of the Abu Dhabi Department of Economic Development (ADDED); Mohamed Hassan Alsuwaidi, Managing Director and Chief Executive Officer at ADQ; Khalfan Belhoul, CEO of Dubai Future Foundation; Mona Ghanem Al Marri, Vice-President of the UAE Gender Balance Council; Essa Kazim, Governor of Dubai International Financial Centre (DIFC); Abdulla Al Basti, Secretary-General of The Executive Council of Dubai; Abdulla Nasser Lootah, Director-General of the Prime Minister's Office at the Ministry of Cabinet Affairs; Saeed Mohammad Al Eter, Chair of the UAE Government Media Office; and Huda Al Hashimi, Deputy Minister of Cabinet Affairs for Strategic Affairs.
The UAE's participation comes within the framework of its strategic partnership with the World Economic Forum Organisation, which was translated through strategic agreements, including economic, social and developmental.