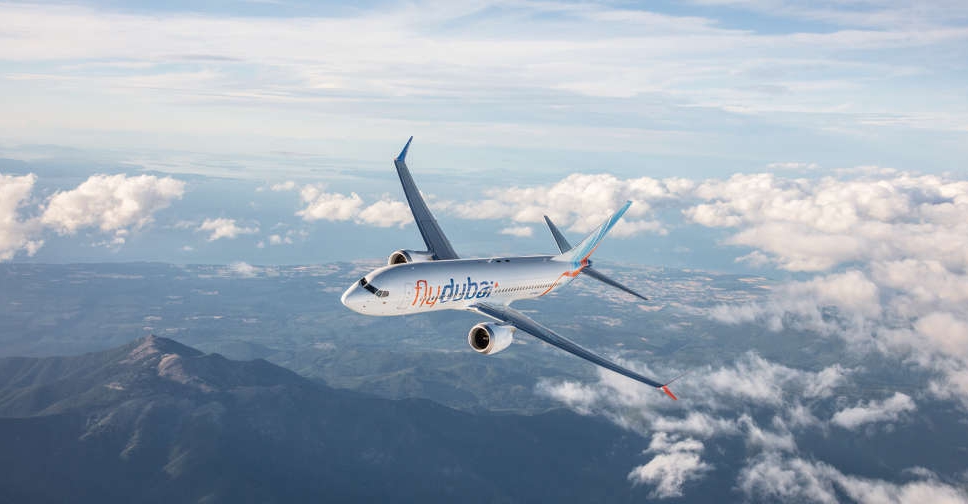 @DXBMediaOffice/ Twitter
Flydubai's profit in 2021 soared to AED 841 million, surpassing pre-pandemic figures.
The airline carried 5.6 million passengers, which is a 76 per cent increase year-on-year while its revenue jumped 86 per cent to AED 5.3 billion.
With the easing of restrictions globally, flydubai has seen an increase in demand for travel.
In January 2020, the low-cost carrier operated 5,701 flights and the number surpassed pre-pandemic levels in December 2021 when it operated 6,430 flights.
Flydubai has seen an increase in demand for connecting traffic with 34 per cent of passengers connecting on to its network or through its codeshare with Emirates.
"The tremendous results flydubai is reporting for 2021 come after a very challenging two years as a result of the COVID-19 pandemic. The decisions taken by the UAE's leadership, which saw the implementation of the precautionary safety measures throughout the customer journey, gave visitors the confidence to travel to Dubai; resulting in a 76% year-on-year increase in passenger numbers," said His Highness Sheikh Ahmed bin Saeed Al Maktoum, Chairman of flydubai.
Twenty-two new routes were launched in 2021, 13 of which were unserved destinations from Dubai.
The top 10 busiest routes for scheduled flights across the flydubai network were Alexandria (HBE), Bahrain (BAH), Bucharest (OTP), Doha (DOH), Karachi (KHI), Kathmandu (KTM), Male (MLE), Tbilisi (TBS), Tel Aviv (TLV) and Zanzibar (ZNZ).
To meet the demand for travel over the summer, the airline launched flights to five destinations for the summer season: Batumi (BUS), Bodrum (BJV), Mykonos (JMK), Santorini (JTR) and Trabzon (TZX).
The airline's strategy for the year ahead is to contribute to the rebuilding of the travel sector following the COVID-19 pandemic.
From March 2022, flydubai will take delivery of 20 Boeing 737 MAX 8 aircraft, which will be deployed across the network to provide customers with the opportunity to travel to more places, more often.
Ghaith Al Ghaith, Chief Executive Officer at flydubai, commenting on the outlook for 2022, said: "With the lifting of restrictions across our network and increasing demand for travel, we are cautiously optimistic about the year ahead notwithstanding the geopolitical situation and its potential effect on the pricing of commodities."
"As the momentum for travel continues to build, we will increase frequencies and introduce new destinations on our network during 2022," Al Ghaith added.
.@flydubai announced its Annual Results for the year 2021, where it reports a profit of AED 841 million (USD 229 million) and carrying 5.6 million passengers compared to 2020https://t.co/7plsEpY3r8 pic.twitter.com/DuyvFrKqa0

— Dubai Media Office (@DXBMediaOffice) March 7, 2022