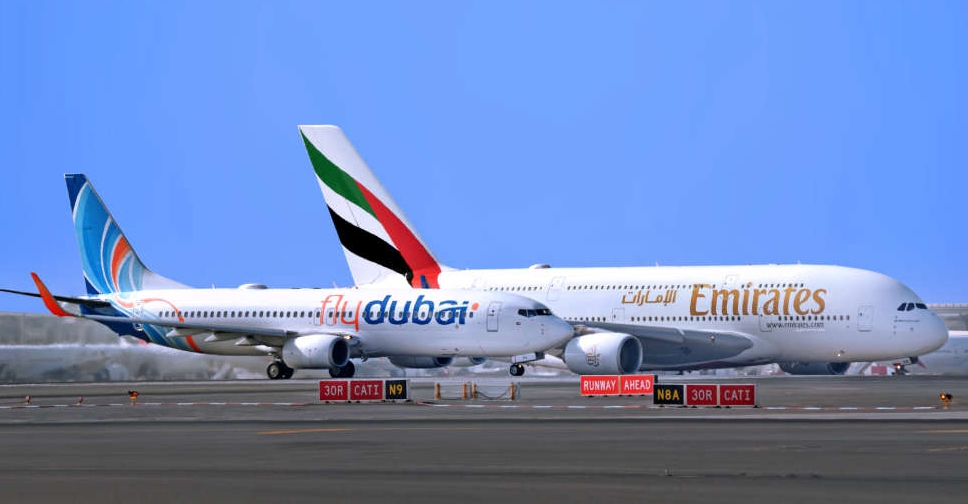 The opening day of the Dubai Airshow on Monday saw UAE-based carriers Emirates Airline and flydubai place major orders for Boeing jets.
Emirates opened the show with a $52 billion order for 95 additional wide-body aircraft.
These include 55 Boeing 777-9s, 35 777-8s, and five 787s to power its growth plans.
"These additional aircraft will enable Emirates to connect even more cities, supporting the Dubai economic agenda D33 to add 400 cities to Dubai's foreign trade map over the next decade. By the early 2030s, we expect the Emirates fleet to be around 350-strong," said Sheikh Ahmed bin Saeed Al Maktoum, Chairman and Chief Executive, Emirates Airline and Group.
The airline also confirmed an order of 202 GE9X engines to power the additional 777X aircraft ordered today, taking its total GE9X engine order to 460 units.
From its previous order of 115 units, the first 777-9 is expected to join the fleet in 2025.
Today's additional orders mean Emirates will induct new 777-9s to its fleet until 2035.
With this latest order, Emirates is also set to be one of the launch customers of the 777-8 passenger variant, with first deliveries expected in 2030.
Emirates opened the @DubaiAirshow 2023 today with a US$52 Billion order for 90 additional @boeing 777X aircraft. https://t.co/Slf0jj83q2#DAS2023 pic.twitter.com/ftnxedMwMn

— Emirates (@emirates) November 13, 2023
Meanwhile, flydubai has placed its first wide-body order for 30 Boeing 787-9s at the Dubai Airshow, diversifying its current fleet of all-Boeing 737 aircraft.
The planes are to be delivered from 2026 and are valued at $11 billion.
This is the fourth aircraft order placed by the carrier since it was founded in 2008, building on the success of its business model.
"We are committed to offering the right product at the right time to cater to the changing market and customer needs. The Boeing 787 Dreamliner offers a perfect combination of operational excellence, fuel efficiency as well as passenger appeal," said Ghaith Al Ghaith, Chief Executive officer at flydubai.
Flydubai currently operates an efficient single fleet-type of 80 Boeing 737 aircraft and has an order backlog of more than 130 Boeing 737 MAX aircraft to be delivered by 2035.