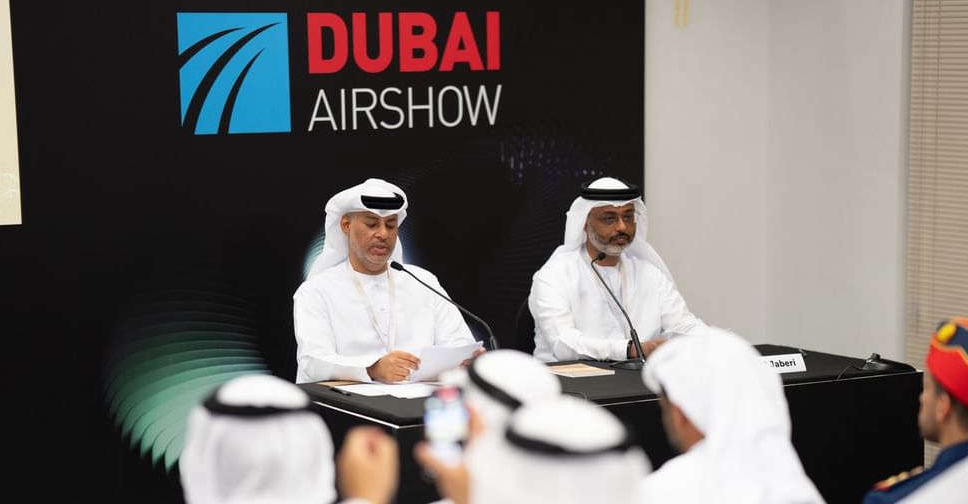 The UAE's Tawazun Council has signed 16 deals, worth AED 4.87 billion, with local and international companies on the fourth day of the Dubai Airshow, bringing the total value of the defence deals to AED 21.6 billion for 44 deals.
Tawazun Council is an independent government entity that works closely with the Ministry of Defence and security agencies to maximize value through acquisition systems.
Contracts worth AED 4.7 billion was signed on the first day, AED 6.9 billion on the second and AED 5.1 billion on the third.
A contract worth AED 105 million was signed with Abu Dhabi Airports to provide Services at Al Ain International Airport.
A contract with "AL Sahraa Freight Transport and Logistics" company worth AED 8 million to procure Spare Parts, Repair and Maintenance for Airports Ground Systems and Equipment was signed, as well as a contract with "AAL Group" to provide Maintenance Services for Helicopters at a value of AED 42 million.
Three contracts were signed with "GAL", the first one is to provide Maintenance Services for Helicopters for AED 266 million, and the second to provide Specialists to Support Aviation Systems for AED 96.8 million, while the third one was to procure Spare Parts for Aircraft for AED 1.6 billion.
An AED 178 million contract signed with "Barij Munitions" an Edge company, to procure Ammunition, and another with "ADASI", an Edge company, at a value of AED 239 million to procure helicopters.
The international contracts announced by Majed Al Jaberi included seven contracts at a total value of AED 1.07 billion.