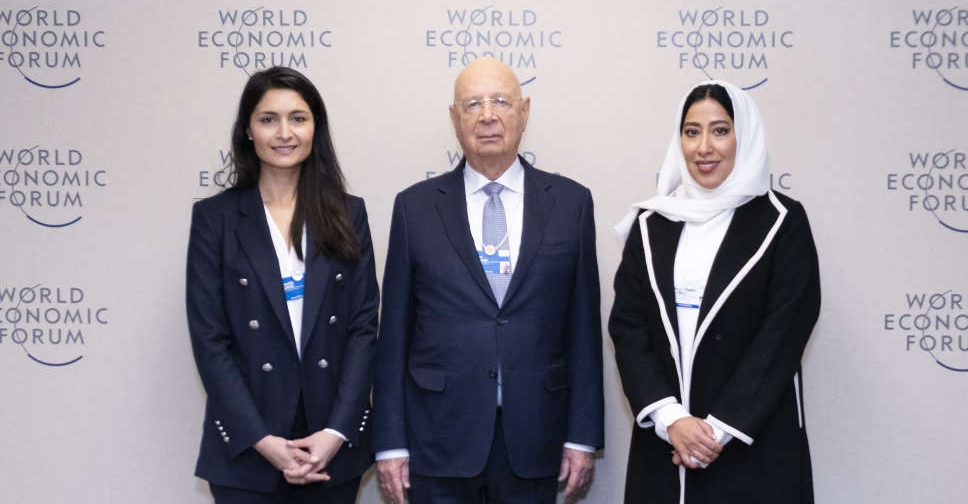 The World Economic Forum (WEF) has selected the UAE Gender Balance Council as a knowledge partner to advance gender balance globally.
The announcement recognises the UAE's influential role in promoting gender balance in the Arab world.
The recognition reflects the UAE Gender Balance Council's significant achievements, guided by the UAE leadership's vision to create an environment that empowers and enables women to succeed in their chosen fields and contribute to national development as equal partners.
The announcement was made on the sidelines of the Forum's meeting in Davos at a meeting attended by Professor Klaus Schwab, Founder and Executive Chairman of the WEF and the UAE Gender Balance Council delegation headed by its Vice President Mona Ghanem Al Marri.
Her Highness Sheikha Manal bint Mohammed bin Rashid Al Maktoum, President of the UAE Gender Balance Council and President of Dubai Women Establishment, said that the WEF's recognition is an endorsement of the UAE's ability to set a global example for advancing gender balance and its emergence as a role model for the region in the field.
She added that since its establishment in 2015, the UAE Gender Balance Council has launched many initiatives and projects in cooperation with organisations both in the UAE and across the world to accelerate the country's gender balance journey that began more than 50 years ago.
Professor Schwab, who expressed his appreciation for the pioneering role played by the UAE, said: "The United Arab Emirates is leading the region in women's empowerment, and it has once again achieved the highest level of gender parity in the Arab world according to the Forum's Gender Gap Report 2022."
Mona Al Marri said the UAE Gender Balance Council's new strategic cooperation with the World Economic Forum as a knowledge partner will help create new opportunities for international cooperation to achieve the Council's goals.
She also reiterated the Council's commitment to continue working, in cooperation with the international community, to explore new approaches for raising women's access to opportunities and their participation in the development process.
The UAE Gender Balance Council is participating in the 52nd Annual Meeting of the World Economic Forum, being held in Davos, Switzerland, as part of the official UAE delegation. The event runs until January 20.
.@MMbinRashid: @UAEGBC's initiatives reflect the #UAE's commitment to supporting global efforts to empower women at all levels and accelerate the achievement of sustainable development goals, as part of achieving the vision of @MohamedBinZayed & @HHShkMohd. pic.twitter.com/hoPhoFLTMy

— Dubai Media Office (@DXBMediaOffice) January 18, 2023