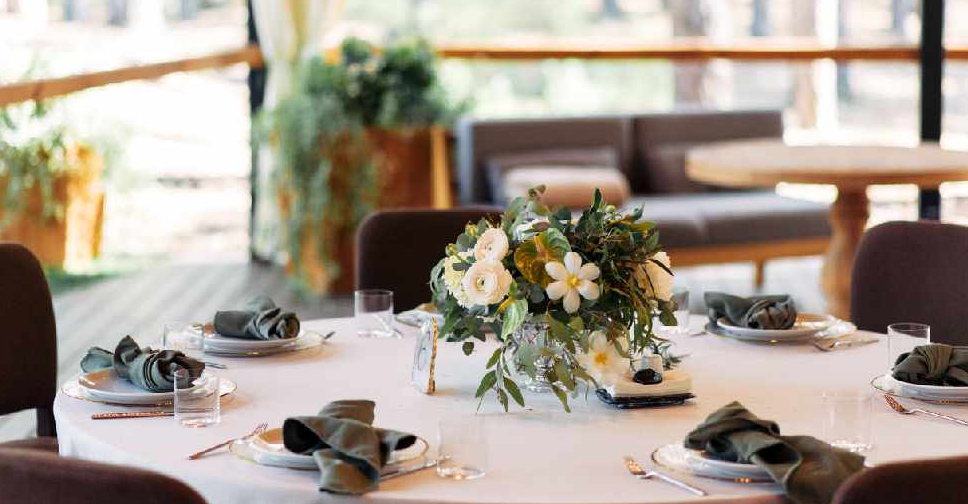 iStock [For illustration]
Wedding and event halls have reopened in Sharjah with strict safety guidelines in place to combat the spread of COVID-19.
Making the announcement, Sharjah Economic Development Department (SEDD) said the step has been taken as a part of the efforts to resume economic and social activities in the emirate.
Various guidelines have been issued to ensure the safety of the community like wearing masks, adhering to a two-metre social distancing and limiting the attendance to 50 per cent of the venue's capacity.
Salim Ahmed Al Suwaidi, Deputy Director of Commercial Control and Protection Department at the SEDD, added that commercial officers will ensure regulations are being followed.
"The first-aid services and personal protective equipment must be provided. There should a dedicated space for isolating suspected cases and arrangements for transportation to a healthcare facility. Those with coronavirus symptoms, such as a fever exceeding 37.5 degrees, a cough, or shortness of breath and fatigue, should not be allowed to enter the establishment," he added.
The SEDD highlighted the need for additional precautionary and preventive measures, including disinfecting venues before and after each ceremony, as well as the frequent sanitisation of tables, chairs, equipment, appliances, remote controls, electrical and electronic switches and door handles.