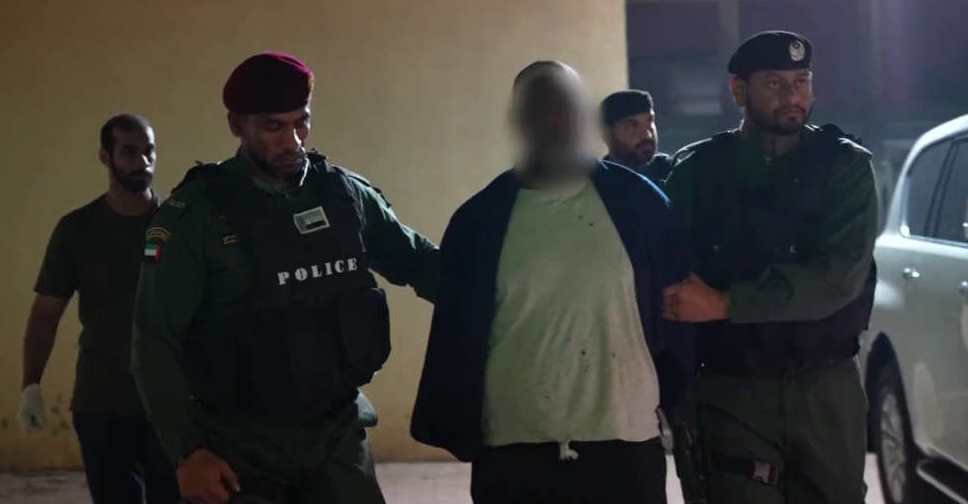 @moiuae/ Twitter [screengrab]
An international operation led by the UAE has led to the arrest of the kingpin of a major people smuggling network.
Kidane Zekarias was arrested in Sudan, thanks to swift action by the UAE, based on information shared via INTERPOL.
The Eritrean national had been on INTERPOL's radar since 2019 and is believed to have smuggled and trafficked thousands of victims.
He was the subject of two INTERPOL Red Notices, by Ethiopia and the Netherlands, for migrant smuggling, human trafficking and other related crimes.
The operation also led to the arrest of Kidane's brother Henok Zekarias, who is wanted for money laundering.
In March 2022, intelligence gathered by INTERPOL's Human Trafficking and Smuggling of Migrants unit prompted a task force meeting with participants from Ethiopia, Sudan, The Netherlands, UAE, Europol and Regional Operational Centre in support of the Khartoum process and the African Union Horn of Africa Initiative (ROCK).
Officers explored analytical gaps, progressively closing in on the fugitive and his associates.
This extensive collaboration generated a new batch of intelligence, allowing UAE authorities to conduct a thorough investigation of his network and family members, identifying money laundering activities and leading to Sudan.
Speaking about the arrest, Brigadier Saeed Abdullah al Suwaidi, Director General, Federal Anti-Narcotics General Directorate of the UAE's Ministry of Interior said: "Thanks to the professionalism and dedication of our police officers, the world's most wanted human trafficker will no longer be able to commit his despicable actions. The UAE will continue to deploy our full operational capabilities to protect vulnerable communities from this horrific exploitation."
🚨 MAJOR ARREST: A notorious migrant smuggler, known for his particularly cruel & violent treatment of migrants, has been arrested in Sudan 🇸🇩 thanks to swift action by the United Arab Emirates 🇦🇪.

Find out how it happened 👇https://t.co/yYOzxwbKyc pic.twitter.com/o6Nu4WaRkK

— INTERPOL (@INTERPOL_HQ) January 5, 2023
بقيادة الإمارات...عملية شرطية دولية تسفر عن اعتقال زعيم منظمة إجرامية للاتجار بالبشر

العملية تؤكد دور الإمارات المحوري وقدرات الشرطة الإماراتية في تعزيز الأمن والاستقرار

UAE Arrest Head of Major People Smuggling Network #الإمارات_أمن_وأمان #uae_safe pic.twitter.com/oe4eZKyFp3

— وزارة الداخلية (@moiuae) January 5, 2023