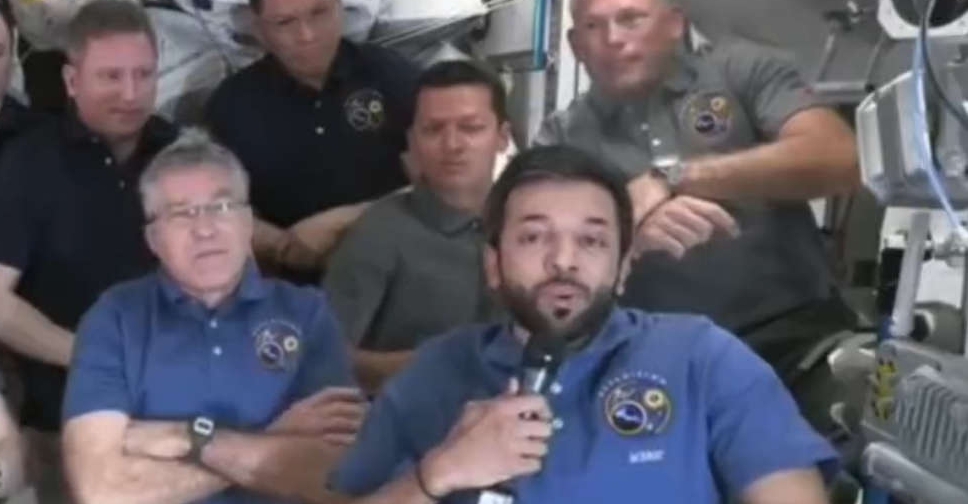 @MBRSpaceCentre/ Twitter [screengrab]
Emirati astronaut Sultan Al Neyadi has taken part in a farewell ceremony aboard the International Space Station (ISS) ahead of his return to Earth this weekend.
While addressing his ISS colleagues, Al Neyadi said the six months he spent in space passed by really quickly and if given a chance he would do the trip again.
"I come from a place where human space flights were stopped for more than 30 years and I felt that I am responsible, obligated, to show what's happening aboard the station and I think it's a small boost towards spreading the enthusiasm in our region," he added.
Astronaut Sultan AlNeyadi's words during the farewell remarks aboard the International Space Station with the conclusion of Crew-6 mission.#SafeReturnSultan#ZayedAmbition pic.twitter.com/rqBGaqPSVG

— MBR Space Centre (@MBRSpaceCentre) September 1, 2023
Al Neyadi and his Crew-6 colleagues will begin their journey back to Earth at 5:05 pm on Saturday and are scheduled to splash down off the coast of Florida shortly before 9:00 am on Sunday.