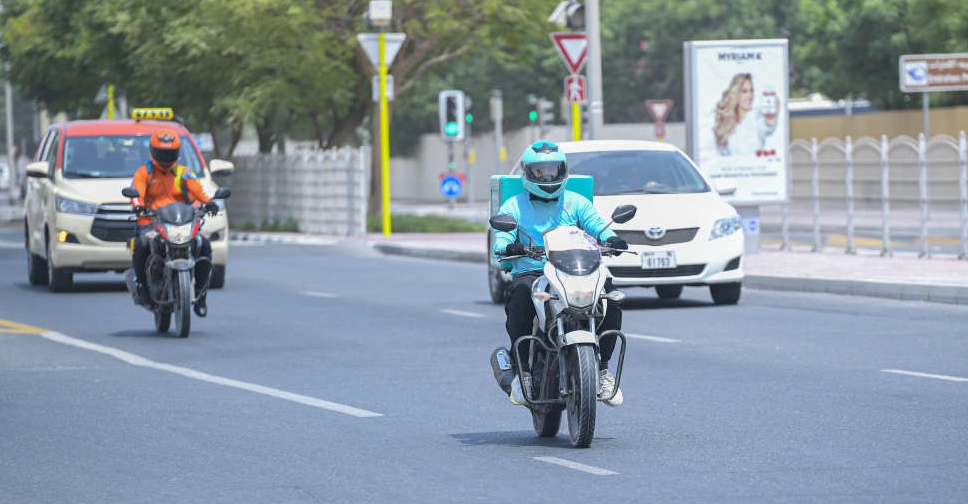 A new safety drive targeting delivery motorbike riders has been rolled out in Dubai.
The campaign, under the hashtag #It_Can_Wait, has been jointly launched by the Roads and Transport Authority (RTA) and Dubai Police.
It aims to educate riders about road safety standards and also urges motorists to be more attentive and considerate to other road users.
Authorities recently revealed that 400 accidents involving motorbikes were registered in Dubai last year, which is a 33 per cent increase compared to 2020.
"We call on the public to be patient and demonstrate a spirit of responsibility. Hassling delivery riders from delivery companies tends to distract their concentration during the journey, which may result in serious accidents for the biker or other road users," said Abdulla Yousef Al Ali, CEO of the RTA's Licensing Agency.
"Coordinative meetings will be held, and joint awareness efforts will be made to serve the common objectives of lowering the number of traffic-related injuries and fatalities," explained Colonel Juma Salem bin Suwaidan, Deputy Director of the General Traffic Department, who reiterated the keenness of Dubai Police to undertake joint awareness programmes with the RTA.
The campaign, which features the participation of mega delivery service companies in Dubai, aims to alert delivery motorbike riders about road safety standards and urge motorists to be more attentive to other road users, especially delivery motorbikers.

— RTA (@rta_dubai) April 11, 2022
It also seeks to promote public awareness and encourage community members to cooperate in reducing the rate of traffic incidents and related casualties.

— RTA (@rta_dubai) April 11, 2022