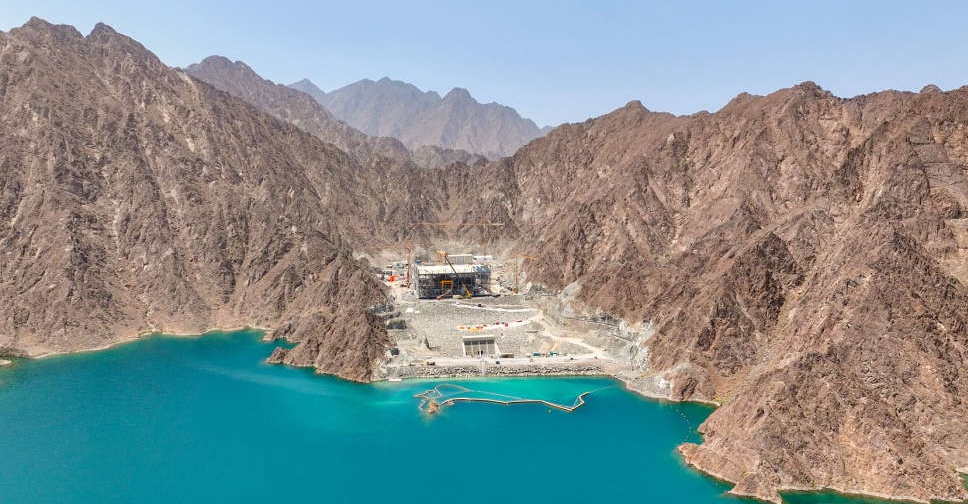 Supplied
Construction work on the Gulf region's first hydroelectric power plant in Hatta is 74 per cent complete.
According to Dubai Electricity and Water Authority (DEWA), the project worth over AED 1.42 billion is planned for completion in the first quarter of 2025.
The plant will have a production capacity of 250 megawatts (MW), a storage capacity of 1,500 megawatt-hours, and a life span of up to 80 years.
.@DEWAOfficial's hydroelectric power plant in Hatta is 74% complete. This is the first station of its kind in the GCC region, with investments of up to AED 1.421 billion. The project is planned for completion in Q1 of 2025.https://t.co/Drbqt6s622 pic.twitter.com/5Pw20Ut5tW

— Dubai Media Office (@DXBMediaOffice) September 12, 2023
During a visit to the site, Saeed Mohammed Al Tayer, MD and CEO of DEWA, inspected the power generators' installation, witnessing the assembly of generators and the ongoing construction of service and operational facilities.
Construction of the 72-metre main Roller Compacted Concrete (RCC) wall of the upper dam has been completed, and preliminary measures are to commence for filling the upper dam by the end of the year.
The plant utilises the potential energy of the water stored in the upper dam, which is converted to kinetic energy during the flow of water through a 1.2-km subterranean tunnel.
This kinetic energy rotates the turbine and converts mechanical energy to electrical energy sent to the DEWA grid.
To store energy, clean energy generated at the Mohammed bin Rashid Al Maktoum Solar Park will be used to pump the water through the tunnel back to the upper dam by converting the electrical power to kinetic energy, making the whole project 100 per cent renewable.