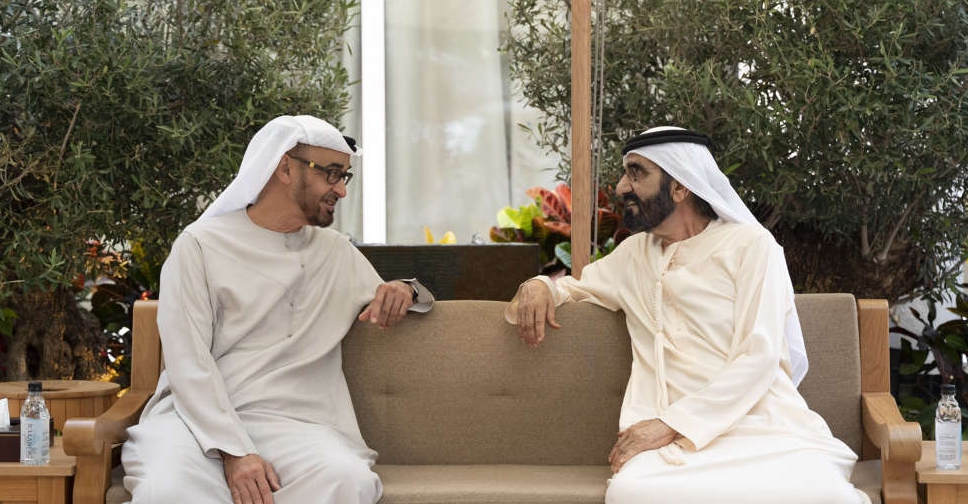 @MohamedBinZayed/ Twitter
The UAE's leaders have reviewed the progress of the country's strategic development plans and preparations for the next 50 years of growth.
His Highness Sheikh Mohammed bin Rashid Al Maktoum, Vice President and Prime Minister of the UAE and Ruler of Dubai, met with His Highness Sheikh Mohamed bin Zayed Al Nahyan, Crown Prince of Abu Dhabi and Deputy Supreme Commander of the UAE Armed Forces, on Monday.
During the meeting in Dubai, they also discussed the success of Expo 2020, in addition to the UAE's ability to achieve high rankings in various global indices despite the challenges triggered by COVID-19.
Upcoming development projects and the government's efforts to provide a good quality of life to citizens and residents also came up for discussion.
.@HHShkMohd meets with @MohamedBinZayed in #Dubai. Their Highnesses discussed the #UAE's ability to achieve high rankings in various global indices despite the worldwide repercussions of the pandemic over the last two years.https://t.co/jjwEkcHTZS pic.twitter.com/lUHEwf39jk

— Dubai Media Office (@DXBMediaOffice) April 25, 2022
Their Highnesses also discussed various facets of the #UAE's development journey and economic initiatives that form part of the 'Projects of the 50'. They also discussed the preparations for the next 50-year phase of the nation's growth. pic.twitter.com/6KsMGSG196

— Dubai Media Office (@DXBMediaOffice) April 25, 2022
I was honored to join my brother Mohammed bin Rashid for Iftar in Dubai where we reflected on our country's many blessings and discussed the ongoing development of the UAE under the wise leadership of President Sheikh Khalifa. pic.twitter.com/QjyWyssjsM

— محمد بن زايد (@MohamedBinZayed) April 25, 2022