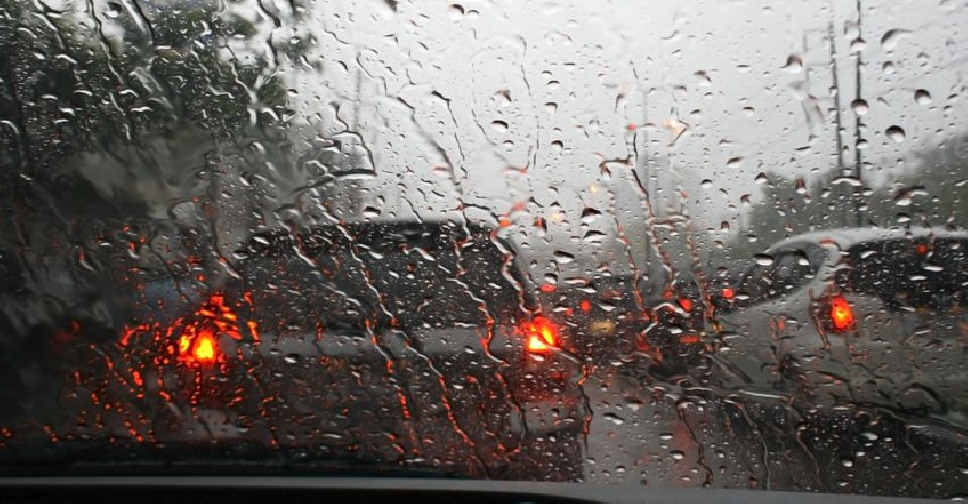 File Pic
Several parts of Dubai, Sharjah, Ajman and Ras Al Khaimah recorded rainfall of varying intensities on Sunday, with the weather bureau issuing an alert for "some" eastern parts.
Taking to their official Twitter handle, the National Centre of Meteorology (NCM) forecast "heavy rain" for the eastern region and advised people to "stay away from areas (prone to) flash floods and accumulated rain".
#Alert #NCM pic.twitter.com/mnIVWP91Yq

— المركز الوطني للأرصاد (@NCMS_media) November 8, 2020
The weather bureau also posted videos of rainfall across several parts.
Talking to ARN News, Dr Habib, NCM expert, said the rainy weather is likely to continue until the end of the day, with some parts receiving mild to moderate rain on Monday.
He added that it's the effect of low pressure from the southeast parts of the country, with cloud seeding operations underway to enhance rainfall in the region.
مبزرة #العين #أبوظبي ⁩ ⁧#المركز_الوطني_للأرصاد⁩ ⁧#أمطار_الخير⁩ ⁧#أصدقاء_المركز_الوطني_للأرصاد⁩ ⁧#حالة_الطقس⁩ ⁧#حالة_جوية⁩ ⁧#هواة_الطقس⁩ #خليفة_البلوشي #عواصف_الشمال pic.twitter.com/XI2PEACy47

— المركز الوطني للأرصاد (@NCMS_media) November 8, 2020
المنيعي #رأس_الخيمة #المركز_الوطني_للأرصاد #أمطار_الخير #أصدقاء_المركز_الوطني_للأرصاد #حالة_الطقس #حالة_جوية #هواة_الطقس pic.twitter.com/bMzXfAqLLj

— المركز الوطني للأرصاد (@NCMS_media) November 8, 2020
#Alert #NCM pic.twitter.com/GIY7h59XWA

— المركز الوطني للأرصاد (@NCMS_media) November 8, 2020