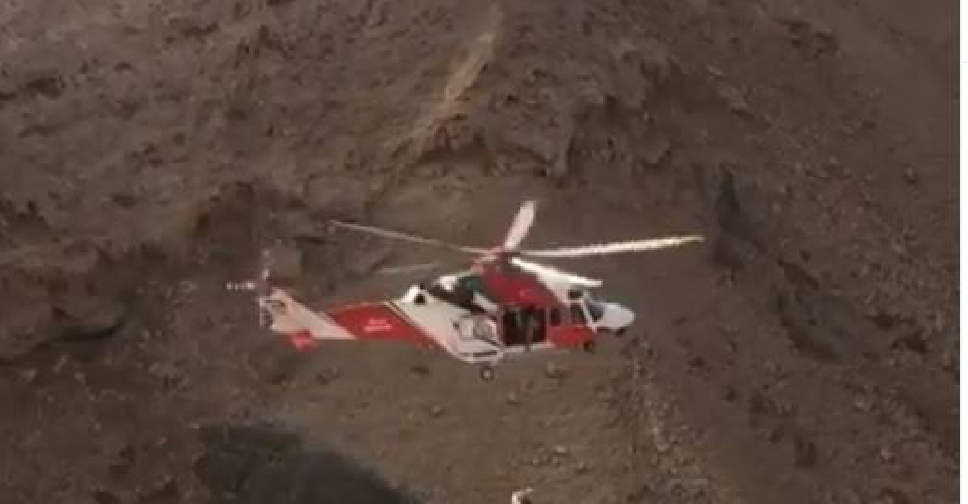 A rescue helicopter team has airlifted a man to safety from Sharjah's mountainous Al Maliha area after he sustained injuries.
Officials from the National Search and Rescue Centre said the Emirati national has been moved to Dhaid Hospital for treatment.
The operation on Saturday evening was carried out in coordination with teams from the Sharjah Police.