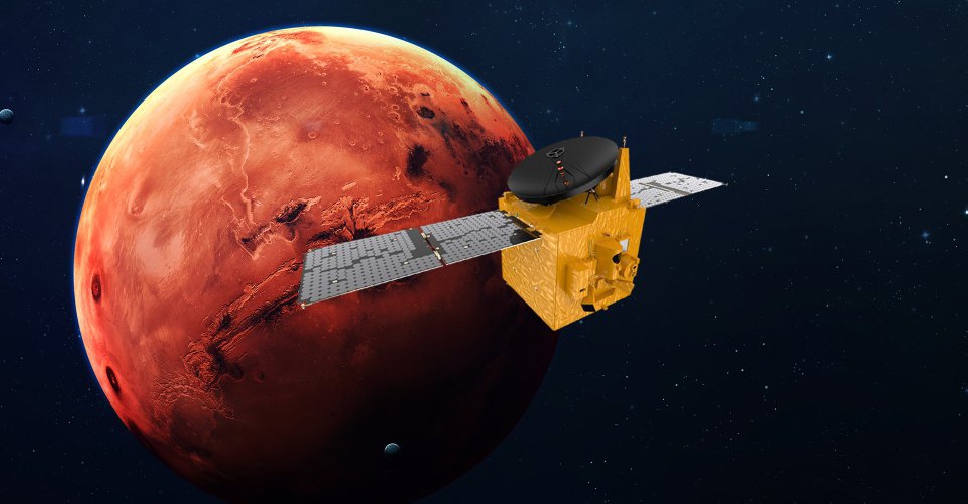 Supplied (File photo)
The UAE's Hope Probe is nearing the halfway mark in its journey towards the Red Planet.
It has covered a distance of nearly 216 million km and has almost another 265 million km to go before reaching the Mars orbit in February 2021.
The Probe was launched from Japan's Tanegashima Space Centre on July 20.
A website was recently launched by the Emirates Mars Mission for tracking the Hope Probe in real-time.
The #HopeProbe continues to inch closer towards its destination, traversing 215,525,997 km since leaving Earth 79 days ago. Track the Hope Probe in real-time, with interactive visualisation and other data: https://t.co/xeJKGzrAh8#ProbeLocation pic.twitter.com/RFa77iVVKU

— Hope Mars Mission (@HopeMarsMission) October 7, 2020