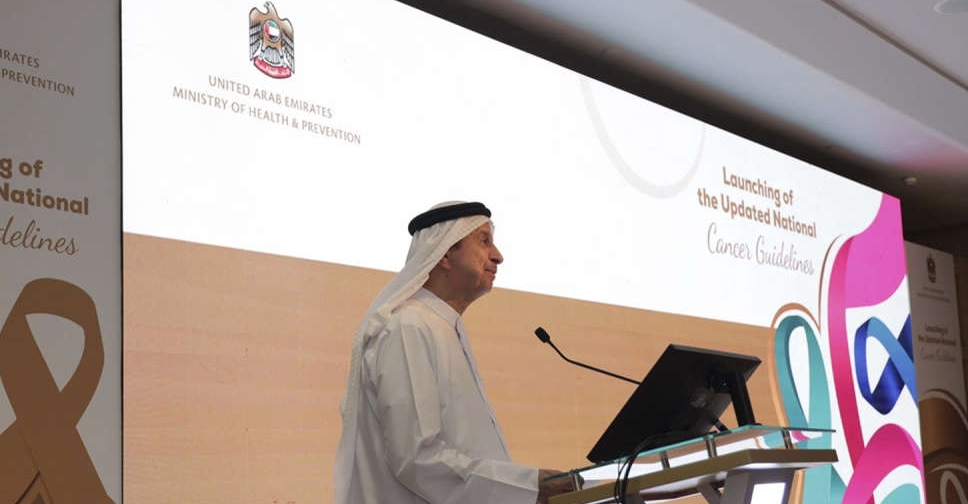 The UAE's Ministry of Health and Prevention (MoHAP) has taken a significant step forward in the fight against cancer by launching updated scientific guidelines for breast, cervical and colon cancer.
These guidelines, based on the latest international practices, aim to enhance the efficiency of health workers, provide superior preventive and curative services to patients, and raise awareness about the importance of early detection.
The initiative will serve as a vital reference for healthcare professionals and help them make informed decisions to improve recovery rates and patients' quality of life.
The updated guidelines were introduced at a training workshop held in Dubai in collaboration with AstraZeneca.
"The launch of the updated guide marks a significant milestone in MoHAP's efforts to enhance the skillset of healthcare providers, thereby offering better care for patients. This, in turn, contributes significantly to the reduction of cancer mortality rates, aligning with the National Plan for Noncommunicable Diseases," said Dr. Hussain Al Rand, Assistant Undersecretary for the Public Health Sector at MoHAP.
He added that a primary goal of this plan is to lower cancer rates, an objective which MoHAP aims to achieve through the rigorous application and periodic review of these guidelines.