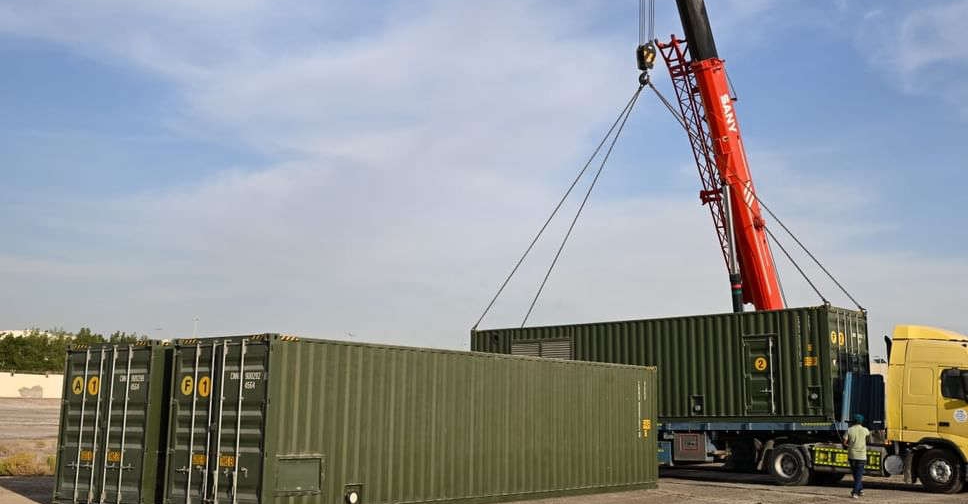 The UAE has announced plans to build three desalination plants in the southern Gaza Strip's Rafah, under the 'Gallant Knight 3' humanitarian operation.
Following the directives of President His Highness Sheikh Mohamed bin Zayed Al Nahyan, 'Gallant Knight 3' aims to provide support for the Palestinian people.
The production capacity of each plant will be 200,000 gallons per day with a total of 600,000 gallons, benefiting 300,000 people per day.
The initiative symbolises the UAE's historic stance of support and solidarity with the people of Palestine, particularly in light of the challenging circumstances they are facing.
'Gallant Knight 3' was launched on November 5 under the leadership of the Joint Operations Command at the Ministry of Defence in cooperation and coordination with the Emirates Red Crescent, the Khalifa bin Zayed Al Nahyan Foundation, the Zayed Charitable Humanitarian Foundation, and other UAE institutions.
The initiative also provides volunteering opportunities for doctors registered with the Ministry of Health and Prevention and the Department of Health Abu Dhabi, and for volunteers registered with the Emirates Red Crescent and other humanitarian and charitable entities in the UAE.