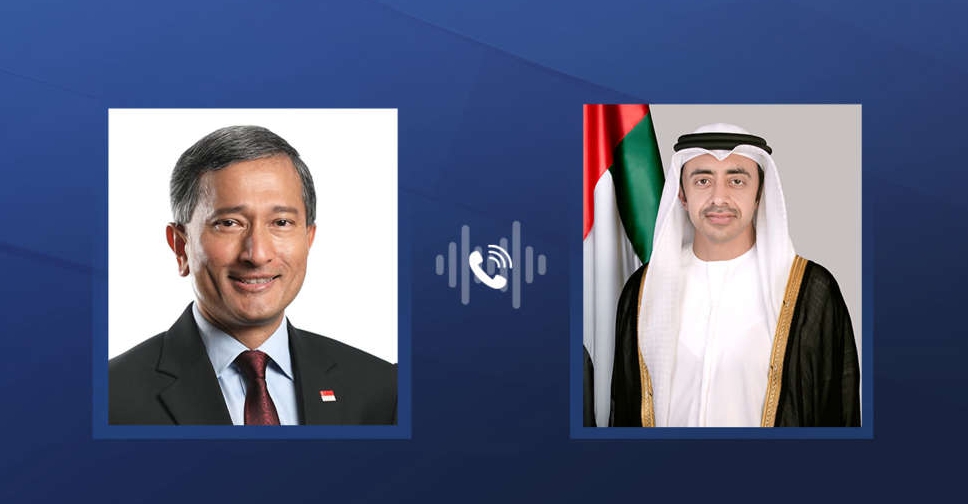 Foreign ministers of the UAE and Singapore have discussed the latest developments in the Middle East and ways to ensure the protection of civilians.
During a phone call, Sheikh Abdullah bin Zayed Al Nahyan and Vivian Balakrishnan reviewed efforts to fast-track the delivery of relief and medical aid in Gaza.
They also discussed efforts made by the international community towards de-escalation and containing the crisis.
Sheikh Abdullah emphasised the importance of intensifying regional and global efforts to end extremism and violence in the region.
#عبدالله_بن_زايد ووزير خارجية #سنغافورة يبحثان هاتفياً آخر التطورات في المنطقة، وجهود تعزيز الاستجابة الإنسانية للمدنيين. 🇸🇬🇦🇪

Abdullah bin Zayed held a phone call with @VivianBala , and discussed the latest developments in the region, and efforts of enhancing the humanitarian… pic.twitter.com/QdkGR532GB

— OFM (@OFMUAE) November 3, 2023