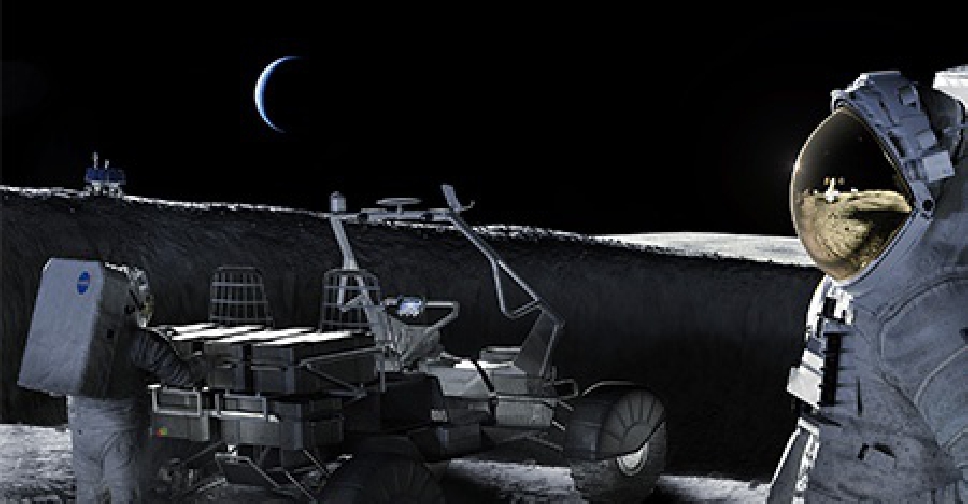 NASA
In another step forward for the UAE's space programme, the nation has signed up to NASA's Artemis Accords, creating a legal framework for exploration.
Her Excellency Sarah Al Amiri, Minister of State for Advanced Technology and Chair of the UAE Space Agency, was among the signatories at the virtual 71st International Astronautical Congress.
The Accords are a set of standards to guide cooperation among nations taking part in peaceful and responsible lunar explorations.
The UAE is joined by Australia, Canada, Italy, Japan, Luxembourg, the UK and the United States.
All of the countries involved have agreed to extract and use resources in accordance with the Outer Space Treaty.
They will also conduct activities for peaceful purposes and endeavour to protect sites and artefacts of historic value.
In addition, the eight nations will provide public information about the location and nature of operations, and work to mitigate the effects of any orbital debris.
The UAE plans to send the first Arab mission to the Moon by 2024 as part of the Mohammed bin Rashid Space Centre's 2021-2031 strategy to enhance global competitiveness and strategic partnerships in the space sector.
Sarah Al Amiri said, "We welcome this initiative NASA has taken to strengthen the broad principles of peaceful human exploration and co-existence in space. It highlights the UAEs efforts to collaborate with the global community to establish new and improved principles and frameworks that strengthen international laws for space exploration, as we firmly believe that the advancement and diversification of the space sector require the concerted efforts of all global players."
وقَّعت اليوم إلى جانب 7 دول على "اتفاق أرتميس" مع وكالة الفضاء الأمريكية ناسا. يهدف الاتفاق إلى تعزيز التعاون الفضائي عالمياً وتوحيد الجهود مع الشركاء لضمان مستقبل فضائي آمن وسلمي. pic.twitter.com/DbX6dQ9JyC

— Sarah Al Amiri (@SarahAmiri1) October 13, 2020