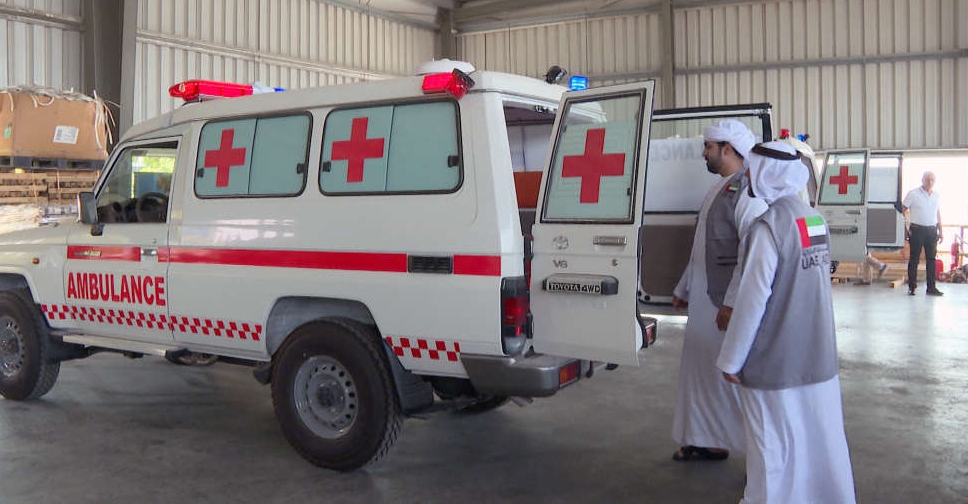 WAM
The UAE has dispatched a ship carrying 23 fully-equipped ambulances with all necessary medical, emergency and safety equipment to support the healthcare sector in Ukraine.
Salem Ahmed Al Kaabi, UAE's Ambassador to Ukraine, said the country continues its humanitarian efforts to support the needs of the Ukrainian people as part of its approach to ease the suffering of affected communities worldwide.
Majed bin Kamal, Head of Humanitarian Support and Assistance at the International Affairs Office, said the current supplies include 23 ambulances out of 50 to be provided by the UAE as part of its aid programme to Ukraine.
Since the beginning of the crisis in Ukraine, the UAE has provided urgent relief supplies to those affected, including donating $100 million to Ukrainian civilians.
The UAE also established an air bridge, sending twelve aircraft carrying some 714 tonnes of relief, food and medical supplies.
In addition, the UAE has dispatched a ship carrying 250 tonnes of relief aid to Poland and Romania, which will later be transported into Ukrainian territories, in addition to sending relief aircraft to support Ukrainian refugees in neighbouring countries, such as Poland, Moldova and Bulgaria.