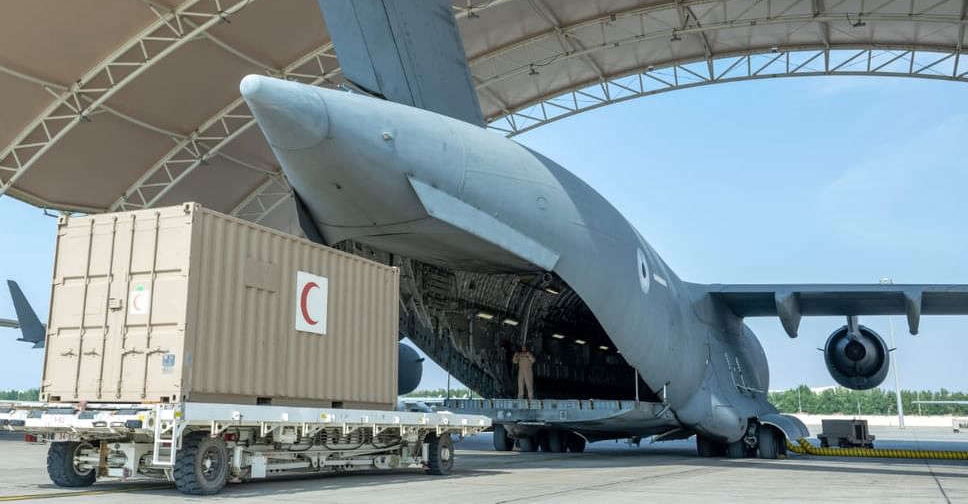 The UAE has sent five additional planes carrying supplies and equipment to support the construction of a field hospital in the Gaza Strip.
This brings to 16 the total number of aircraft sent as part of the 'Gallant Knight 3' humanitarian operation.
The cargo of these planes will be unloaded in the Egyptian city of El Arish, where all the equipment, supplies and requirements necessary for the installation and operation of the UAE field hospital will be assembled.