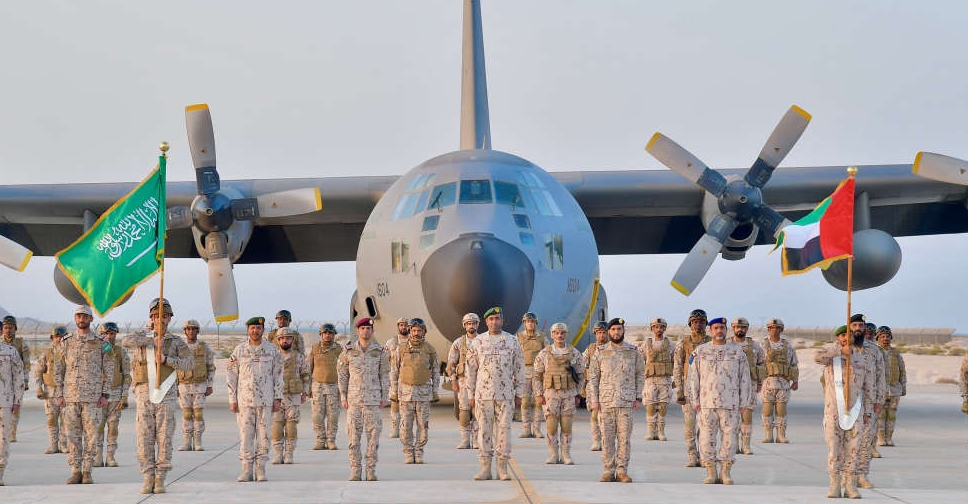 WAM
Units from the Royal Saudi Land Forces have arrived in the UAE for a joint military exercise.
The drill codenamed "One Destiny/1" will run for three weeks.
It's aimed at exchanging military expertise and strengthening defence cooperation.
The exercise will also help improve operational readiness and combat efficiency.
The UAE Armed Forces has been holding such drills with friendly countries as part of its training plans.
وصول القوات البرية الملكية السعودية المشاركة في تمرين " المصير واحد/1 " مع القوات البرية الإماراتية والذي سيقام على أرض الإمارات ولمدة ثلاث أسابيع ويأتي التمرين بهدف تعزيز أواصر التعاون العسكري الدفاعي المشترك وتبادل الخبرات والمعرفة العسكرية بين الجانبين pic.twitter.com/KnP0LiBLjA

— وزارة الدفاع |MOD UAE (@modgovae) November 8, 2021