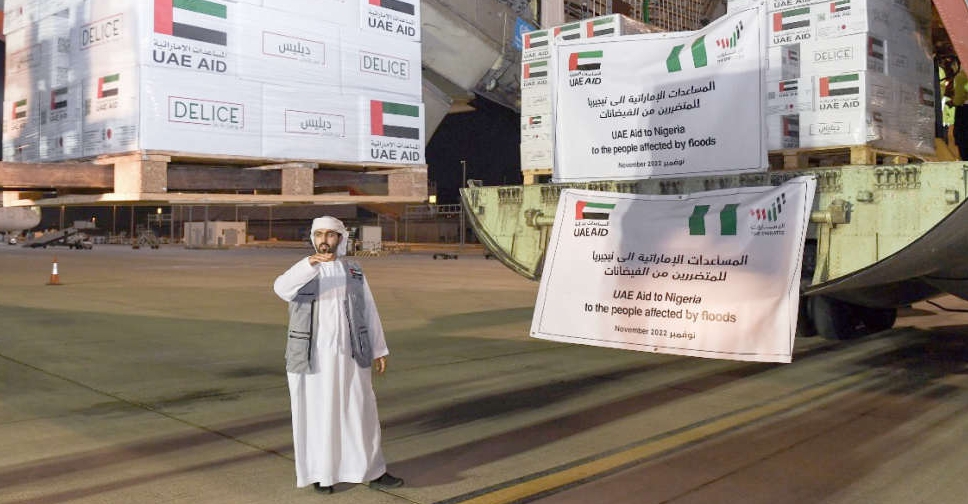 WAM
The UAE today sent an aid plane to Abuja carrying 31 tonnes of supplies to provide relief to areas and people affected by recent floods in Nigeria that impacted 34 of 36 states in the country.
The floods caused severe damage to infrastructure and agricultural lands.
The urgent relief included large quantities of basic foodstuffs to help meet the needs of more than 1.3 million people, most of whom are women and children.
Dr. Fahad Obaid Al Taffaq, UAE Ambassador to the Federal Republic of Nigeria, said: "Sending these relief supplies comes as part of the UAE's solidarity with Nigeria and its people in facing the impact of the floods and the casualties and material damage they caused. Moreover, this relief reflects the close relations between the two countries and the leading role of the UAE in extending a helping hand to countries affected by natural disasters and the effects of climate change worldwide, including throughout Africa."