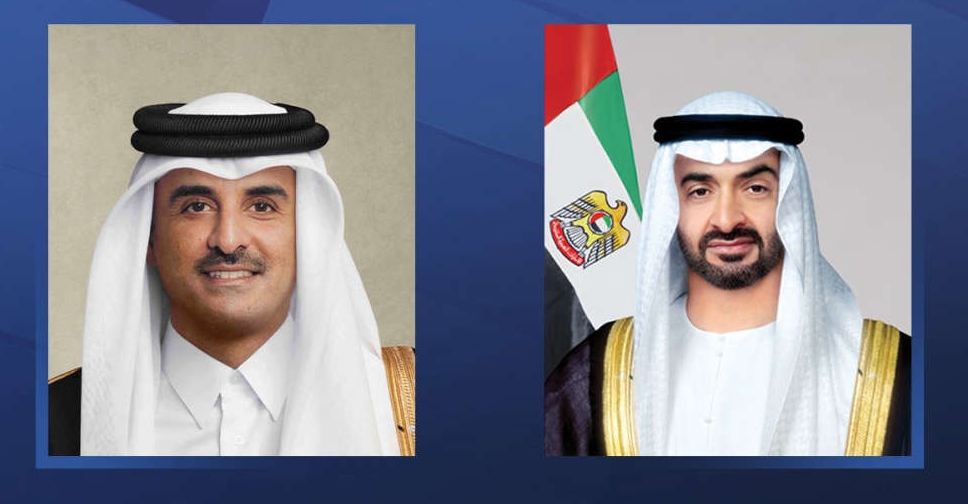 Qatari Emir Sheikh Tamim bin Hamad Al Thani arrived in the UAE on Thursday.
President His Highness Sheikh Mohamed bin Zayed Al Nahyan welcomed Sheikh Tamim upon his arrival at the Presidential Airport in Abu Dhabi.
His Highness Sheikh Mansour bin Zayed Al Nahyan, the UAE's Vice President, Deputy Prime Minister and Chairman of the Presidential Court was present at the reception alongside other senior officials and Sheikhs.
A high-level Qatari delegation is accompanying Sheikh Tamim during the visit.