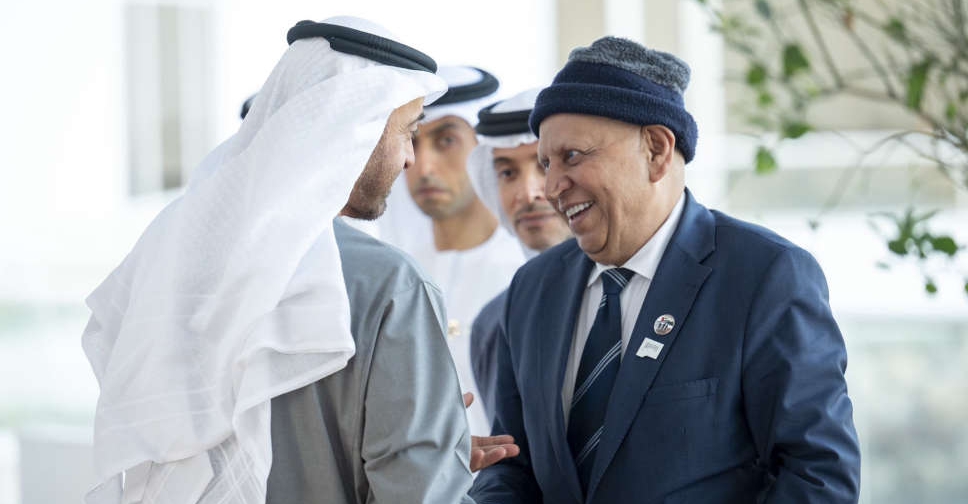 X/@mohamedbinzayed
UAE President, His Highness Sheikh Mohamed bin Zayed Al Nahyan, took to his official X (formerly Twitter) account to pay tribute to poet Karim Al Iraqi, who passed away in Abu Dhabi at 68.
Born in Baghdad, Al Iraqi had garnered immense fame for his works in his home country, Iraq and the Arab world.
He had been battling cancer after being diagnosed with the illness almost a year ago and was under treatment in a hospital in Abu Dhabi.
The UAE President offered his condolences and praised the lasting impact his work had on the Arab world.
"May God have mercy on the poet Karim Al Iraqi, who moved to the mercy of his Lord, leaving behind a rich legacy of creativity. He had a relationship of mutual love and appreciation with the Emirates and its people over many years. Sincere condolences and sympathy to his family and loved ones in brotherly Iraq, the Arab region, and the world," Sheikh Mohamed wrote in a social media post on X.
رحم الله الشاعر كريم العراقي الذي انتقل إلى رحاب ربه تاركًا إرثًا ثريًا من الإبداع. ربطته بالإمارات وشعبها علاقة محبة وتقدير متبادلين على مدى سنوات طويلة. خالص العزاء والمواساة لأسرته ومحبيه في العراق الشقيق والمنطقة العربية والعالم. pic.twitter.com/BP2pBVBhXn

— محمد بن زايد (@MohamedBinZayed) September 1, 2023