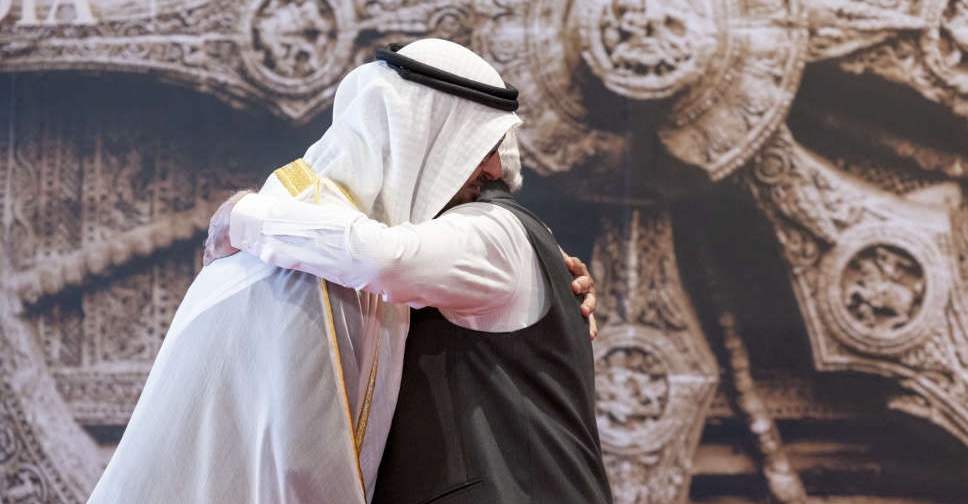 WAM
UAE President Sheikh Mohamed bin Zayed Al Nahyan and Indian Prime Minister Narendra Modi discussed Comprehensive Strategic Partnership and Comprehensive Economic Partnership between the two countries.
The two leaders also promised opportunities to strengthen ties in service of sustainable development and the prosperity of their people.
During the meeting, which was held on the sidelines of the 18th Group of 20 (G20) Heads of State and Government Summit in New Delhi, Narendra Modi welcomed His Highness the President, who expressed his appreciation to the Indian Prime Minister for inviting the UAE to participate in the G20 process as a guest of honour under the Indian G20 Presidency.
Sheikh Mohamed bin Zayed and Modi discussed ways to further reinforce bilateral cooperation, especially in the economic, investment, development, renewable energy, and food security fields, to serve both countries' sustainable economic growth.
The two sides also exchanged views on various regional and international developments of mutual interest.
The meeting addressed issues raised at the G20 Summit and their importance in advancing mutually beneficial collective action in the areas of sustainability, environmental conservation, and climate change mitigation to achieve a better future for all of humanity.
The UAE President and the Indian Prime Minister affirmed the two countries' support for multilateral cooperation and their belief in its importance in fostering global stability and prosperity.