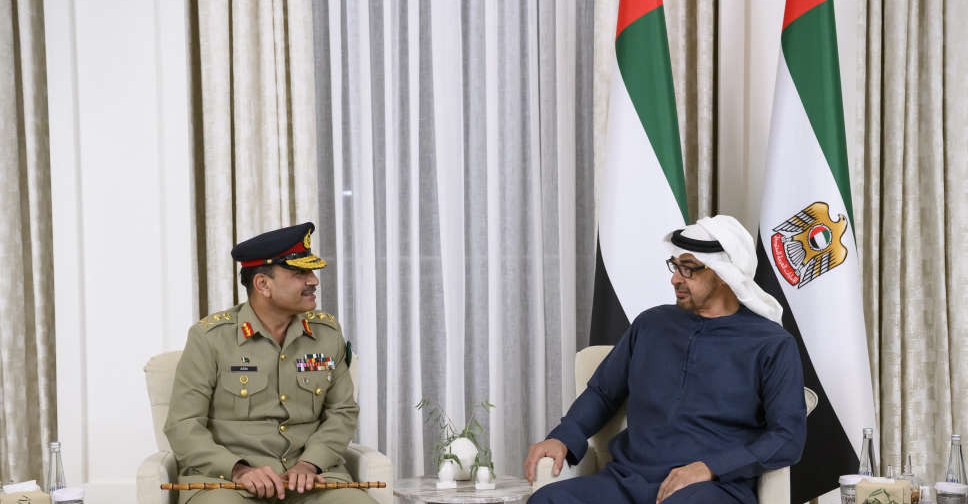 WAM
President His Highness Sheikh Mohamed bin Zayed Al Nahyan along with other senior government officials met with Pakistan's Chief of Army Staff General Asim Munir at Qasr Al Shati Palace.
During the meeting, Sheikh Mohamed congratulated General Munir on his appointment as the army chief and wished him luck in his new role.
The two sides also took the opportunity to review relations and explore ways to work together in the fields of defence and military.