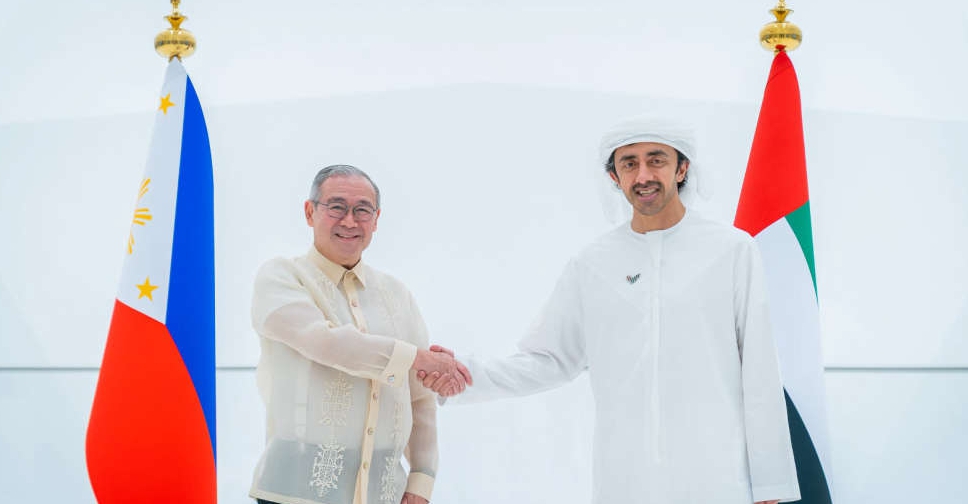 The UAE and the Philippines have discussed ways to boost bilateral relations.
His Highness Sheikh Abdullah bin Zayed Al Nahyan, Minister of Foreign Affairs and International Cooperation held talks with Teodoro Locsin, the Philippines' Secretary of Foreign Affairs.
The meeting, at Expo 2020 Dubai, touched on issues of common interest as well as major regional and international developments.
The two sides also agreed to develop joint cooperation across various sectors.
Sheikh Abdullah and Locsin discussed Expo 2020's role in promoting collective international action and stimulating global economic growth.
The meeting was attended by Reem bint Ibrahim Al Hashemy, Minister of State for International Cooperation and Director-General of Expo 2020 Dubai.