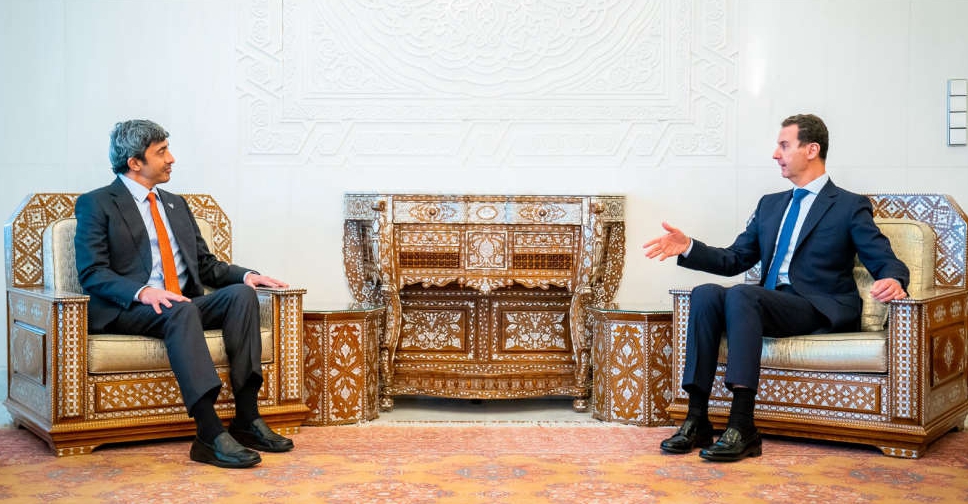 WAM
Sheikh Abdullah bin Zayed Al Nahyan, the UAE Minister of Foreign Affairs and International Cooperation, is in Syria to meet with President Bashar al-Assad.
During the meeting in Damascus, Sheikh Abdullah underlined the UAE's keenness on ensuring the security, stability and unity of Syria.
The Syrian president commended the UAE for taking an "objective position", according to a national media WAM report.
Consequently, after Sheikh Abdullah conveyed the good wishes of the UAE leadership, the two sides reviewed the prospects of enhancing bilateral relations and discusses issues of common interest.
The UAE Minister also emphasised the country's support in ending the Syrian crisis, increasing stability in the country and aiding the people of Syrian with progress and prosperity.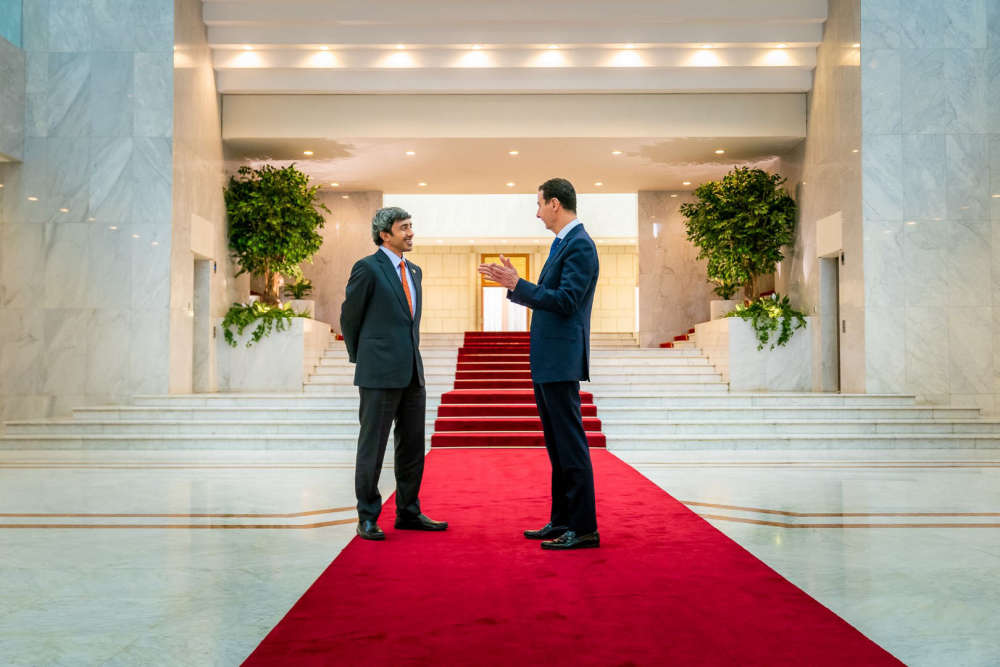 The meeting was held in the presence of Dr. Faisal Mekdad, Minister of Foreign Affairs and Expatriates in Syria, Mansour Fadlallah Azzam, Minister of Presidential Affairs, Khalifa Shaheen Al Marar, Minister of State, and Ali Mohammed bin Hammad Al Shamsi, Chairman of the Federal Authority for Identity, Citizenship, Customs and Ports Security.