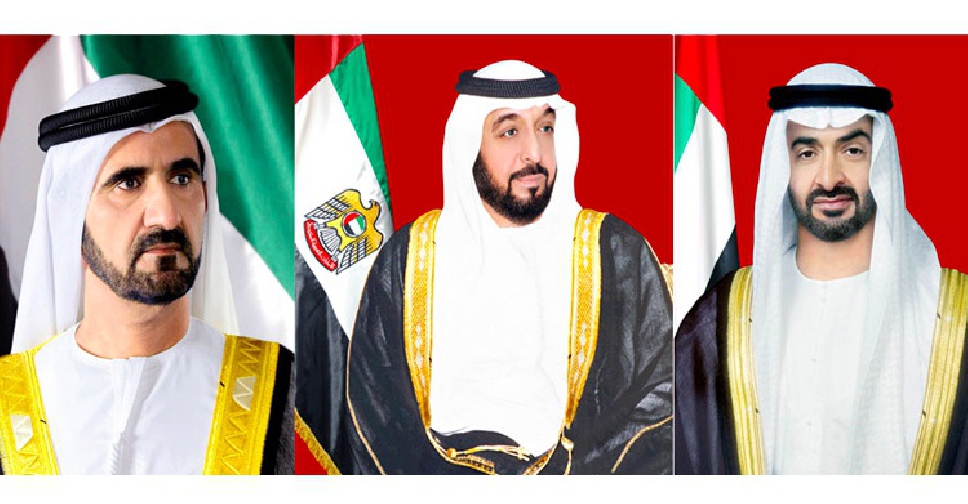 The leaders of the UAE have paid their respects to the nation's martyrs ahead of Commemoration Day.
President His Highness Sheikh Khalifa bin Zayed Al Nahyan said the country "will remain indebted to its heroes who sacrificed their lives for their homeland".
"Their heroic deeds go down in the annals of history as a source of inspiration to ensure our nation's glory, stability and steady advances toward a brighter future," Sheikh Khalifa said in a statement given to 'Nation Shield,' the UAE Armed Forces' magazine.
Meanwhile, His Highness Sheikh Mohamed bin Zayed Al Nahyan, Crown Prince of Abu Dhabi and Deputy Supreme Commander of the UAE Armed Forces, said the names of the UAE's fallen heroes and their memories would live on forever.
"We draw lessons from the sacrifices of the nation's martyrs for a strong and resilient country, capable of facing challenges... We are proud of them," he added.
His Highness Sheikh Mohammed bin Rashid Al Maktoum, Vice President and Prime Minister of the UAE and Ruler of Dubai, saluted the heroes and highlighted how their sacrifices will remain as long as there is life".
Commemoration Day will be marked across the UAE on November 30.