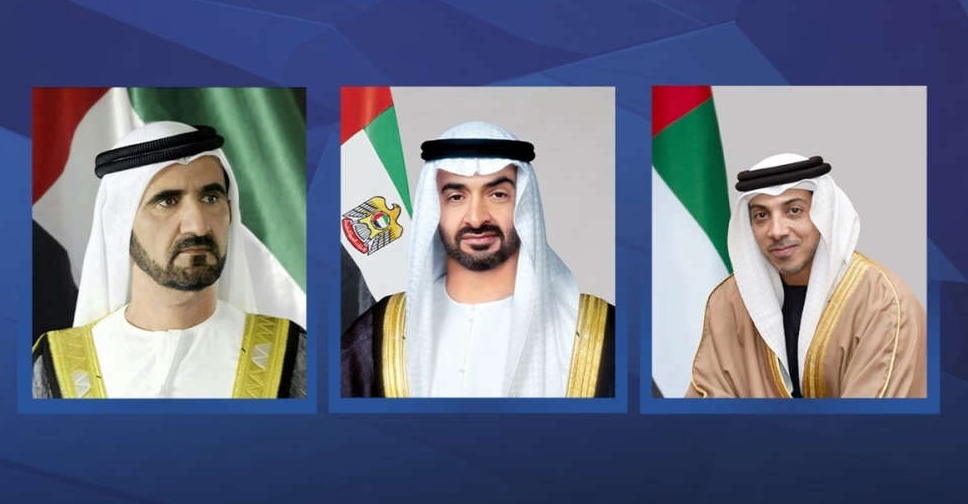 President, His Highness Sheikh Mohamed bin Zayed Al Nahyan has sent a message of congratulations to His Majesty Sultan Haitham bin Tariq Al Said of Oman on the occasion of his country's 53rd National Day.
Sheikh Mohamed bin Zayed took to his official X (formerly Twitter) account and expressed his best wishes to Oman's ruler and its people.
He said, "I express my sincere wishes to my brother Sultan Haitham bin Tariq and the Omani people for continued progress in various fields. Emirati-Omani relations are deeply rooted in history, and the two peoples are linked by deep brotherly ties."
بمناسبة اليوم الوطني لسلطنة عمان الشقيقة، أعبر عن خالص الأمنيات لأخي السلطان هيثم بن طارق والشعب العماني بدوام التقدم في مختلف المجالات. العلاقات الإماراتية - العمانية تضرب بجذورها في أعماق التاريخ، ويرتبط الشعبان بأواصر أخوية عميقة. ومن خلال التعاون والتفاهم والإرادة المشتركة… pic.twitter.com/j3xUWBE6Bh

— محمد بن زايد (@MohamedBinZayed) November 18, 2023
Sheikh Mohammed bin Rashid Al Maktoum, Vice President and Prime Minister of the UAE and Ruler of Dubai, and His Highness Sheikh Mansour bin Zayed Al Nahyan, Vice President, Deputy Prime Minister and Chairman of the Presidential Court, sent similar congratulatory messages to His Majesty Sultan Haitham bin Tariq.
نبارك للشعب العماني الشقيق ولأخي جلالة السلطان هيثم بن طارق حفظه الله يومهم الوطني المجيد .. ومسيرة نهضتهم المباركة … داعين المولى عز وجل أن يديم عليهم الازدهار والاستقرار .. ويديم بين شعبينا الأخوة والمحبة .. pic.twitter.com/KMPTzwMfla

— HH Sheikh Mohammed (@HHShkMohd) November 18, 2023
The messages were sent by Dr Sheikh Sultan bin Muhammad Al Qasimi of Sharjah, Sheikh Humaid bin Rashid Al Nuaimi of Ajman, Sheikh Hamad bin Mohammed Al Sharqi of Fujairah, Sheikh Saud bin Rashid Al Mu'alla of Umm Al Qaiwain, and Sheikh Saud bin Saqr Al Qasimi of Ras Al Khaimah.
Crown Princes and deputy rulers also sent similar cables to Sultan Haitham bin Tariq.