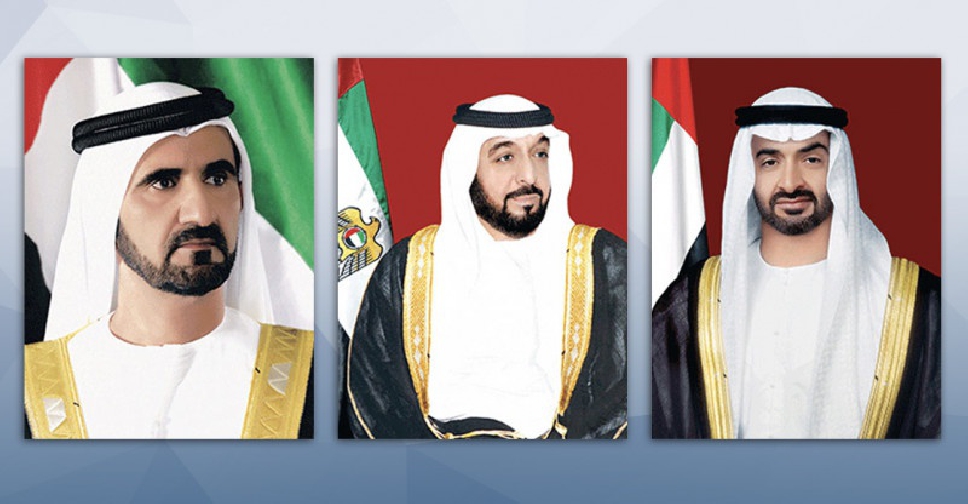 WAM
The UAE's leaders have congratulated Sheikh Nawaf Al Ahmad Al Jaber Al Sabah who was sworn-in as the Emir of Kuwait.
President His Highness Sheikh Khalifa bin Zayed Al Nahyan reaffirmed the depth of the historical and fraternal ties that bind the two countries and its people.
In his congratulatory message, Sheikh Khalifa gave his best wishes to Sheikh Nawaf to take Kuwait towards further development, progress and prosperity.
His Highness Sheikh Mohammed bin Rashid Al Maktoum, Vice President and Prime Minister of the UAE and Ruler of Dubai, also congratulated Sheikh Nawaf, praising his humility, simplicity and closeness to people.
دعواتنا بالتوفيق والسداد لصاحب السمو الشيخ نواف الأحمد الجابر الصباح أمير دولة الكويت ... تواضعه وبساطته وقربه من الناس جزء من قيم أسرة آل الصباح الكريمة .. تمنياتنا للشعب الكويتي وقيادته الجديدة دوام العز والاستقرار والأمان والحياة الطيبة pic.twitter.com/x2AEVKxhhx

— HH Sheikh Mohammed (@HHShkMohd) September 30, 2020
A similar message was sent by His Highness Sheikh Mohamed bin Zayed Al Nahyan, Crown Prince of Abu Dhabi and Deputy Supreme Commander of the UAE Armed Forces, who wished Sheikh Nawaf the greatest success in leading Kuwait towards further progress and prosperity.
We wish Sheikh Nawaf Al Ahmad Al Sabah the greatest success in leading Kuwait towards further progress and prosperity. Under his leadership, Kuwait will remain a symbol of peace, harmony and cooperation. The bond between our two countries grows stronger everyday. pic.twitter.com/Kec8ivQm6X

— محمد بن زايد (@MohamedBinZayed) September 30, 2020