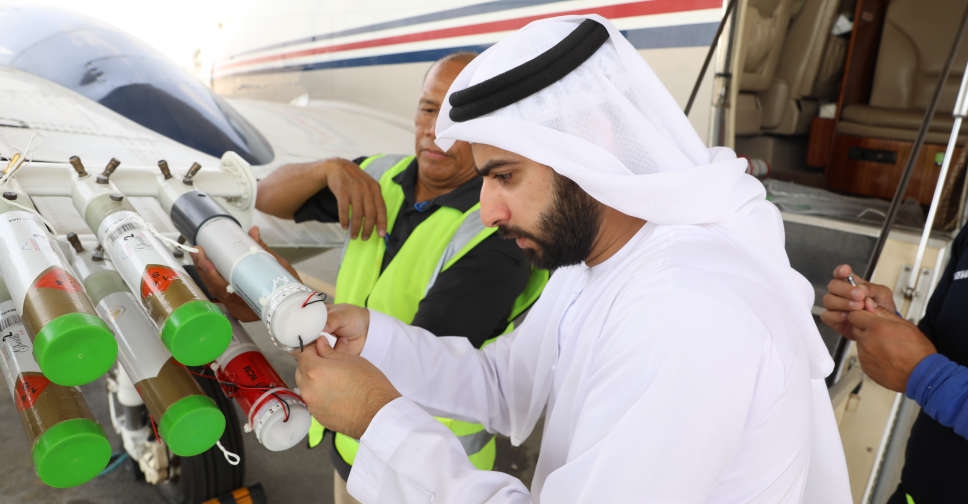 WAM
The National Centre of Meteorology (NCM), in collaboration with the UAE Research Programme for Rain Enhancement Science (UAEREP), has unveiled an initiative to research cloud seeding materials.
Named Cloud-Aerosol-Electrical Interactions for Rainfall Enhancement Experiment (CLOUDIX) the campaign, conducted from Al Ain International Airport, will investigate the effectiveness of various cloud seeding materials with and without electric charge.
Teaming up with US-based cloud physics research and instrumentation company, Stratton Park Engineering Company (SPEC), it will employ coordinated flight missions across UAE airspace and parts of Oman.
The research will use NCM's cloud seeding aircraft alongside SPEC's instrumented Learjet aircraft, which received UAEREP's Fourth Cycle grant for pioneering research on improving seeding materials through electric charges.
Dr. Abdulla Al Mandous, President of the World Meteorological Organisation (WMO) and Director-General of NCM, emphasised the campaign's alignment with national priorities like water security, stating it showcases NCM's commitment to fostering innovative research which addresses challenges in water sustainability, particularly as the UAE prepares to host COP28 in the coming year.
Its objectives also include training specialised personnel at NCM to conduct cloud physics research and analyse data from optical array probes and scattering probes onboard the research aircraft.
The research aims to observe natural secondary ice nucleation processes at high altitudes, contributing to boosting the effects of cloud seeding, leading to increased rainfall.