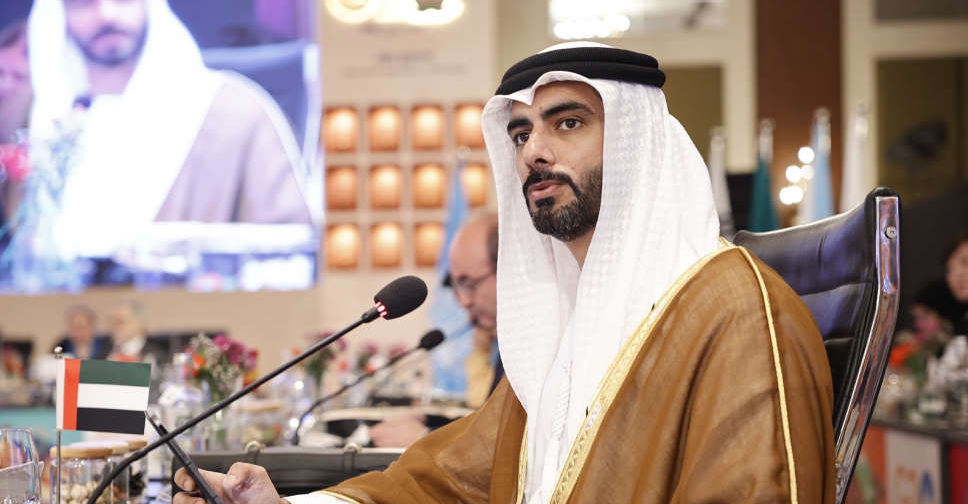 WAM
The importance of continued collaboration to harness culture and creativity as a means of addressing climate challenges has been highlighted by the UAE Minister of Culture and Youth during a speech at the G20 Ministerial Meeting on Culture, held in India.
Shedding light on the UAE's position on G20 priorities, Salem bin Khaled Al Qassimi highlighted the country's commitment to limiting disparities and fostering stronger south-south cooperation.
He commended the joint efforts of G20 Culture Working Group, underscoring the importance of culture in promoting partnership and cooperation between nations, which will be in the spotlight at the upcoming COP28, hosted by the UAE at the end of November.
Speaking about the gravity of climate change as an issue that impacts all walks of life, the minister said, "Today, across the world, cultural heritage, is in jeopardy because of climate change. Concerning, as historic sites provide a poignant reminder of our unique cultural identities. Without them, that connection risks being slowly eroded over time, also resulting in the damage to the practice and transmission of living heritage from one generation to another."
He touched upon the role of culture and creativity in shaping purposeful solutions for global challenges and how the UAE harnesses the power of creative institutions to enhance a robust cultural and creative ecosystem in the country.
"The UAE National Strategy for the Cultural and Creative Industries aims to enhance the growth of cultural and creative industries and increase their contribution to 5 percent of the national GDP by 2031," he stated.
He underscored the importance of cultural education as a vital tool for ensuring the transmission of culture and heritage across generations and actively equipping learners with the knowledge and skills they require in the present and future.
#UAE highlights vital role culture can play in accelerating climate action#WamNewshttps://t.co/AB1TabAtY5 pic.twitter.com/KbmETm6G2B

— WAM English (@WAMNEWS_ENG) August 30, 2023