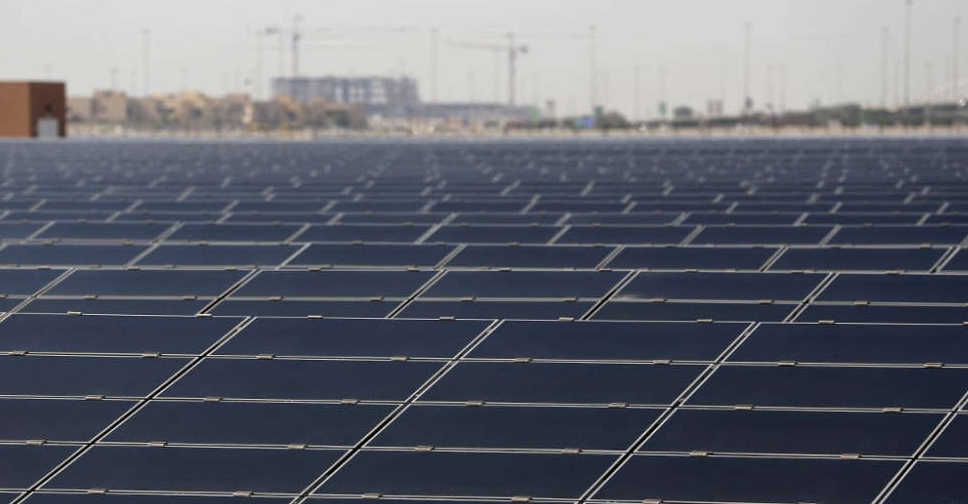 KARIM SAHIB / AFP
The Asia Pacific Group of nations has endorsed the UAE's bid to host the 28th Conference of the Parties (COP28) in 2023.
The show of support was made at the ongoing COP26 in Glasgow, which is bringing nation-states together to accelerate action on the goals of the Paris Agreement and the UN Framework Convention on Climate Change (UNFCCC).
Sheikh Abdullah bin Zayed Al Nahyan, Minister of Foreign Affairs and International Cooperation, is currently leading the UAE delegation at COP26.
"As a young, inclusive country that celebrates its Golden Jubilee this year, we believe partnership is the key to progress and to solving global challenges," said Sheikh Abdullah after news of the endorsement, adding that it is the country's "vision is to work with all countries to realise net economic benefits from accelerated climate change action".
The UAE is no stranger to positive climate action.
This October, the country launched the Net Zero by 2050 Strategy.
In recent years, the UAE has invested an estimated $17 billion in clean energy projects in 70 countries, with a focus on developing countries.
It's also home to three of the world's largest and lowest-cost solar plants.
Since the UAE first ratified the Vienna Convention for the protection of the Ozone layer in 1989, it has joined the UNFCC (1995), signed the Paris Agreement (2015) and ratified the Kyoto Protocol (2005).