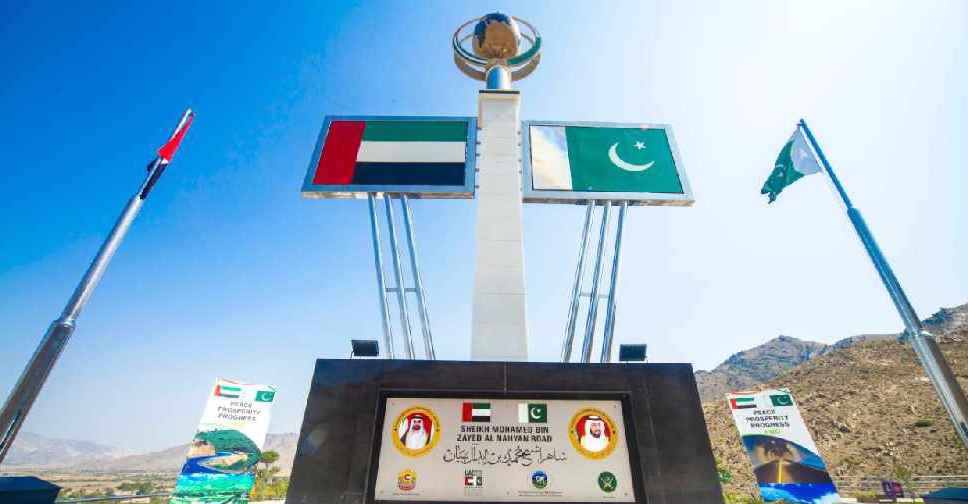 WAM
The UAE-funded Sheikh Mohamed bin Zayed Al Nahyan Road has been inaugurated in Pakistan's Mohmand district of Khyber Pakhtunkhwa region.
Pakistan's Prime Minister Imran Khan inaugurated the 42-km road, which has been built at a cost of more than AED 106 million (over $29 million).
It was financed by the Abu Dhabi Fund for Development as part of the UAE Pakistan Assistance Programme (UAE-PAP).
The road, which connects nine cities and six villages, is expected to benefit more than 627,000 people.
It will help improve transportation routes through a safe highway that links several previously unconnected areas due to their rugged mountainous terrain.
While speaking at the ceremony, Imran Khan said, "I want to express my sincere thanks to the UAE, especially Sheikh Mohamed bin Zayed," who sponsored this road on behalf of the UAE government.
Abdullah Khalifa Al Ghafli, Director of the UAE-PAP, highlighted the importance of the road, saying it is one of the largest and most important modern development projects that have been implemented in the Khyber Pakhtunkhwa region.