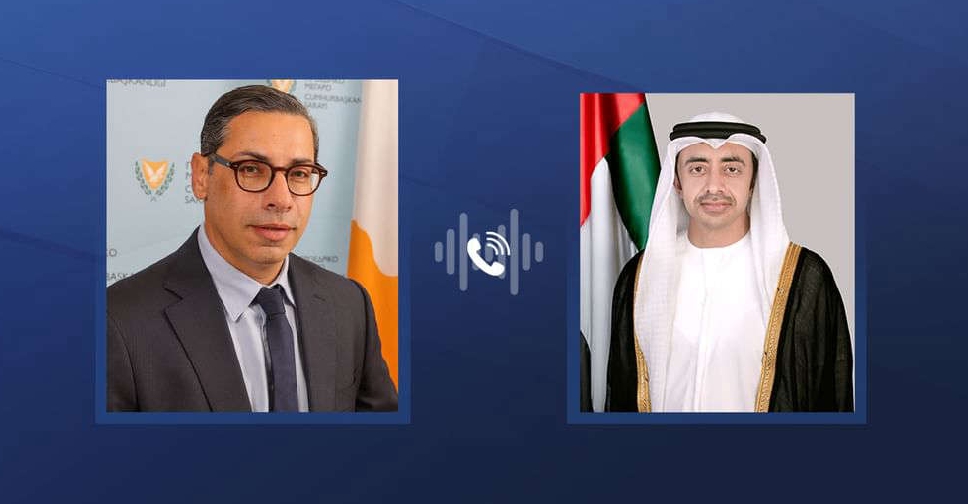 Sheikh Abdullah bin Zayed Al Nahyan, Minister of Foreign Affairs, has discussed the latest developments in the Middle East, and the humanitarian implications of the current crisis, with his Greek counterpart.
Dr. Constantinos Kombos briefed Sheikh Abdullah on his country's initiative to establish a maritime corridor to ensure a continuous flow of humanitarian aid.
The two looked at the current efforts to increase the humanitarian response and strengthen regional and international de-escalation plans as well as safeguard the well-being of all civilians.
Sheikh Abdullah emphasised on the importance of enhancing all humanitarian initiatives to meet the needs of the people of Gaza and alleviate their suffering.
He also pointed to the importance of working to end extremism, tension and escalating violence in the region and meet the need for sustainable stability and security.
Abdullah bin Zayed, FM of Cyprus review humanitarian conditions in ME region#WamNews https://t.co/sS2A3pe5rd pic.twitter.com/MlaxhQoiCi

— WAM English (@WAMNEWS_ENG) November 8, 2023