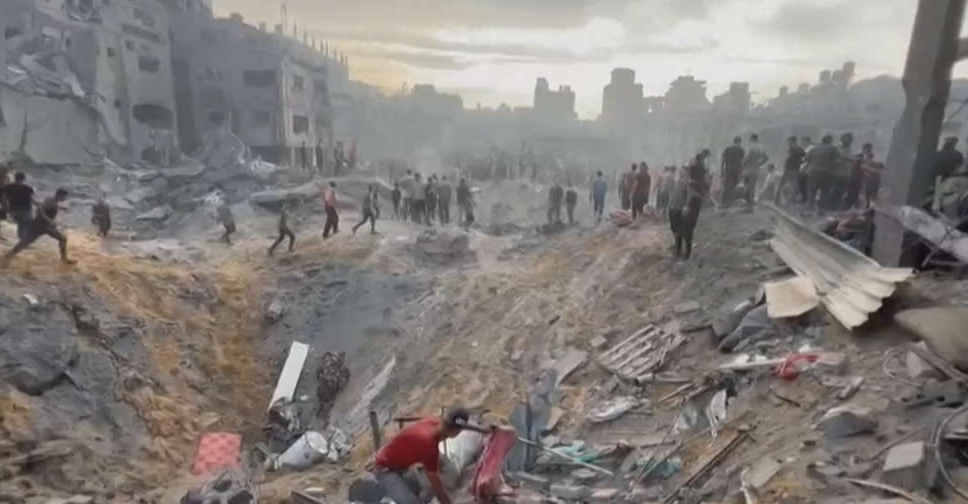 The United Arab Emirates has strongly condemned the air strikes by Israel targeting the Jabalia refugee camp in the Gaza Strip, which resulted in hundreds of deaths and injuries.
In a statement, the Ministry of Foreign Affairs (MoFA) reaffirmed the need for an immediate ceasefire to prevent further loss of life, stressing the importance of protecting civilians, according to international humanitarian law, international treaties and the need to ensure that they are not targeted during conflict.
The statement added that indiscriminate attacks will result in irreparable ramifications in the region.
Furthermore, the Ministry stressed the importance of the United Nations General Assembly resolution which calls for a humanitarian truce in Gaza and a cessation of hostilities.
It underscored that the resolution is an important step towards de-escalation, protecting civilians, preserving their lives as well as ensuring an immediate, safe, sustainable and unhindered delivery of humanitarian aid.
The UN Security Council held an emergency meeting on Monday upon the UAE's request to be convened in light of Israel's announcement that it is expanding ground operations in the Gaza Strip, urging the international community to remain resolute in ending this cycle of conflict.
The UAE reiterated that the continued lack of a political horizon risks catastrophic repercussions, and disregarding the potential consequences would lead to devastating outcomes for the prospects of peace and stability in the region.
UAE strongly condemns Israeli attack on Jabalia refugee camp in Gaza#WamNews https://t.co/LGbutlpKJK pic.twitter.com/a67a63TYug

— WAM English (@WAMNEWS_ENG) October 31, 2023