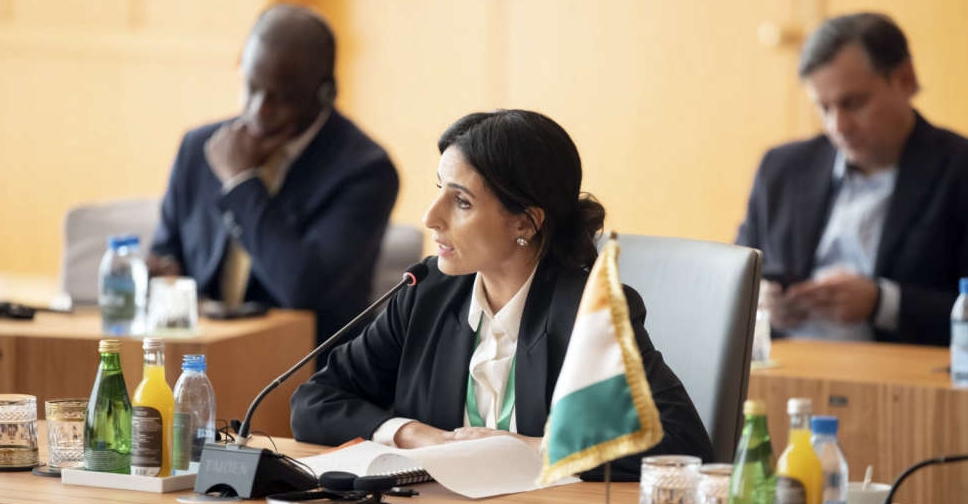 WAM
Razan Al Mubarak, President of the International Union for Conservation of Nature (IUCN) and UN Climate Change High-Level Champion for COP28, has underscored the importance the UAE is attaching to accelerating the adoption of "pragmatic solutions to address both biodiversity loss and climate change."
Addressing the One Forest Summit in Libreville, Gabon, in the presence of President Ali Bongo Ondimba of Gabon and French President Emmanuel Macron, Al Mubarak said, "We recognise the irreplaceable value of forests for nature, for people, for economy, for common humanity, and as a prime solution to address climate change. We also recognise that there is no Paris Agreement without protecting, without restoring, without sustaining and managing nature."
Al Mubarak highlighted bold initiatives such as the Positive Conservation Partnership as exactly the type of initiatives the "UAE would like to showcase, and promote as concrete examples that we so desperately need."
Al Mubarak spoke of the philosophy of inclusion which is driving the planning and execution of COP28 across all initiatives: "At COP28, we are putting nature and inclusivity at the heart of our agenda. COP28 will be a COP of action and it will be a COP where the global south will be front and centre."
"We cannot conserve nature without indigenous peoples. We cannot achieve the goals of the Paris Agreement without youth and also without finance," she added.
Al Mubarak stressed that the needs and legitimate concerns of nature-rich-developing-countries "need not only to be heard, but also to be at the core of the solutions that we collectively chose to adopt."
"This is the decade in which we must reverse biodiversity loss, slash emissions, address resilience, advance equity, and we must do this all simultaneously. To do this we need trillions of dollars to be unlocked. We must remember that it is not just the quantity of finance, but it is about the quality of finance, making sure that the finance and its intent reaches the right places and reaches the right people."
"As the High-Level Champion and as President of IUCN, I am committed to accelerating the adoption of pragmatic solutions to address both biodiversity loss and climate change," Al Mubarak concluded.
#UAE committed to accelerating pragmatic solutions to climate change: UN Climate Change High-Level Champion#WamNews https://t.co/VcomEdUKOZ

— WAM English (@WAMNEWS_ENG) March 4, 2023