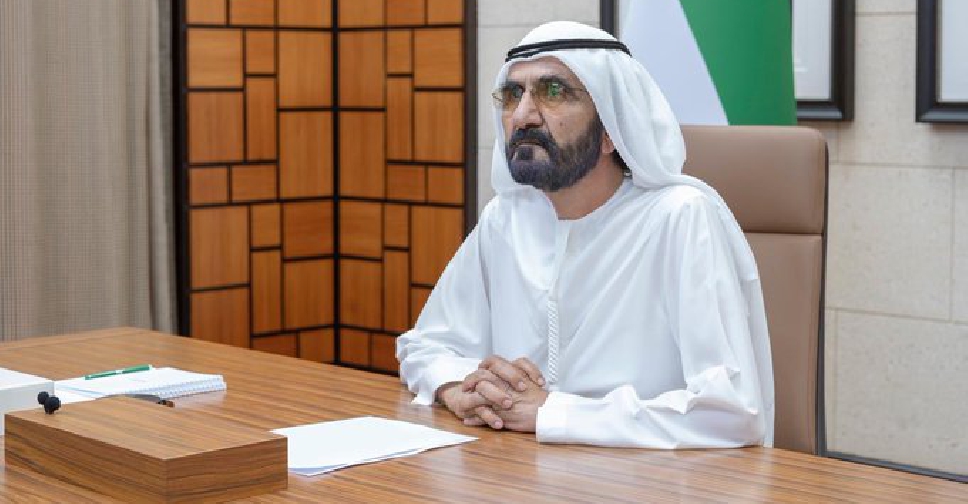 Twitter/@DXBMediaOffice
The UAE is working on a national strategy for the post-COVID-19 era.
The call for action came during a virtual cabinet meeting chaired by His Highness Sheikh Mohammed bin Rashid Al Maktoum, Vice President and Prime Minister of the UAE and Ruler of Dubai,
Sheikh Mohammed has called on ministers, undersecretaries and other officials to come up with short-term and long-term economic development policies.
They have been asked to hold brainstorming sessions with local, regional and international experts as well.
"New teams are required to work faster, more thoroughly and more responsively to the fast-changing daily developments," Sheikh Mohammed said.
"Our country will be ready and we will recover very soon," he added.
The cabinet has also agreed to form a new task force, under the Ministry of Economy, that is charged with coming up with a plan to increase the productivity and competitiveness of the UAE's medical sector.
.@HHShkMohd: Today I chaired a cabinet meeting, in which we issued directives to draft a post-COVID-19 UAE development strategy and to hold intensive federal & local government meetings to highlight key changes & identify our development objectives & our upcoming agenda. #UAE pic.twitter.com/2CtfXmtutA

— Dubai Media Office (@DXBMediaOffice) May 3, 2020