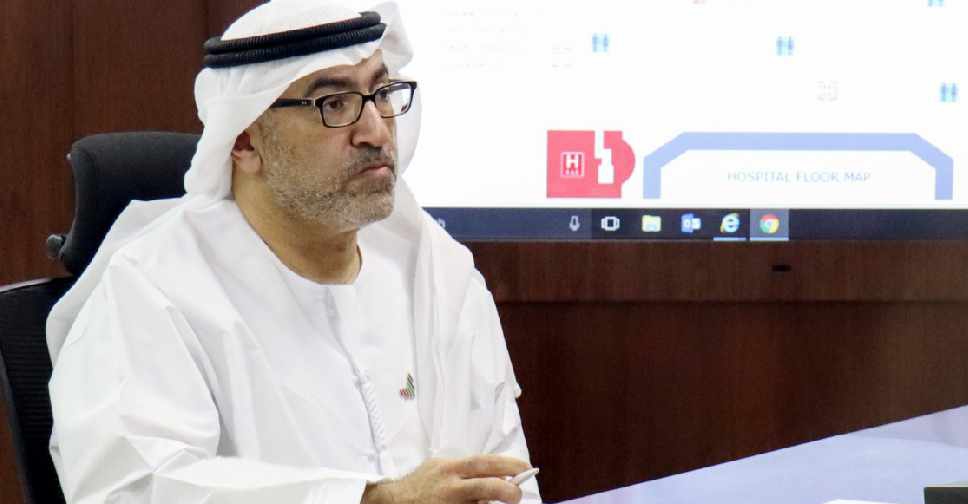 WAM
The UAE will begin the third phase of testing for a potential COVID-19 vaccine.
That's according to His Excellency Abdul Rahman Al-Owais, the UAE Minister of Health, who spoke at a press conference on Monday.
Al-Owais explained that a study will be conducted on two types of vaccinations in the third phase of clinical trials, and the safety of volunteers will be prioritized throughout the process.
العويس: إنجاز جديد يضاف للقطاع الصحي في الدولة متمثل في حصول دراسة المرحلة الثالثة للقاح محتمل لكوفيد19 على موافقة واعتماد لجنة أخلاقيات البحث العلمي في إمارة #أبوظبي

— UAEGov (@uaegov) July 13, 2020
He also revealed that there are currently more than 15,000 volunteers who will be taking part in the trials, and the highest scientific standards will be followed and guaranteed during the medical studies.
Ministry of Health and Prevention officials and scientists will assess the safety of the vaccine on patients who tested positive one the trials begin.
Al Owais also added that if it proves to be effective, the country will then facilitate the mass production of the vaccine.
العويس : لدينا  أكثر من 15 ألف متطوع لإجراء عمليات التجارب، وسيتم  اتباع وضمان أفضل المعايير العلمية للدراسات الطبية، وفي حال ثبتت سلامة وفعالية اللقاح خلال هذه المرحلة حينها يتم اعتبار الفحص ناجحاً ويتم الانتقال لمرحلة تصنيع اللقاح.

— UAEGov (@uaegov) July 13, 2020